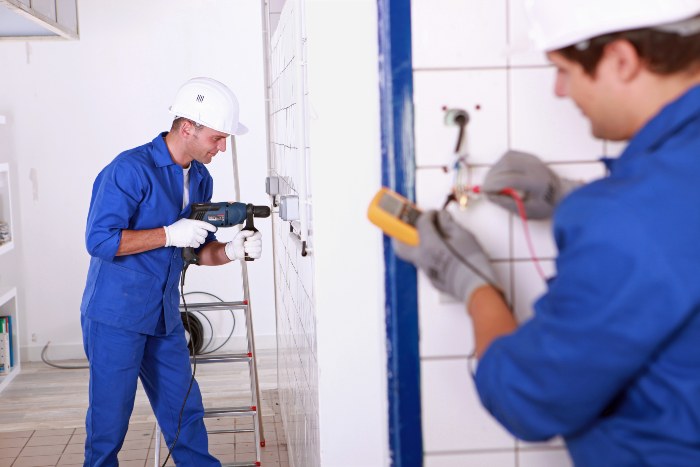 Cost to rewire a house
Electrical fire incidence has been on the rise in recent years, which further necessitates the need to ensure that your house wiring is in perfect shape. Several signs indicate that your home needs to be rewired, including fast burning out or flickering lights, tripped breakers, blown fuses, sparks from loose outlets, and more. RG Electric has surveyed most home rewiring projects and has come up with an estimated home rewiring cost.
The average cost of a house rewiring project is about $2,100. However, the price may vary between $1,500 to $10,000 depending on the materials, labor, and several other factors. For each square foot, homeowners may pay between $2 to $4 and an average of $2.75 to rewire their houses.
Factors that may influence your house rewiring cost
The cost of your home rewiring may depend on the age and the size of the home. It may also depend on the accessibility of your home's old wiring and the overall project scope. Here is a list of factors affecting your home rewiring cost:
The larger the area or square per foot of your home, the more wiring that may be needed. It may also mean more outlets, which may increase the overall rewiring cost. It may cost about $8,000 to rewire a 1,300 square feet house, while you may have to pay as much as $20,000 to rewire a 2,500 square feet house.
The scope of the project may determine your overall house rewiring cost. Do you want to rewire the whole house or a section of your home? Is the rewiring project only about upgrading electrical panels or more? Adding switches or outlets to specific rooms may cost about $100 to $185 for each item.
The labor cost of rewiring your house may vary depending on the expertise and type of service provided by the electrician. A licensed electrician may charge between $50 to $100 for every 100 square feet of rewiring per hour.
When rewiring your home, the electrician may have to remove old wiring, and the accessibility to the old wiring may affect the cost of the rewiring project. Homes with simpler wiring layouts may cost less than old homes where old wiring is located in areas that are hard to reach.
Permits and inspections may be carried out to ensure your home wiring abides by local codes and meets modern safety standards. The criteria for inspection and permit may depend on your location. Electrical inspections may cost between $200 to $500 due to the high-expertise level required.
Call RG Electric for a professional home rewiring today
Aside from cost considerations for your home rewiring project, you should ensure professional and licensed electricians carry out the rewiring with several years of experience. Contact RG electric for your professional home rewiring in Los Angeles today.