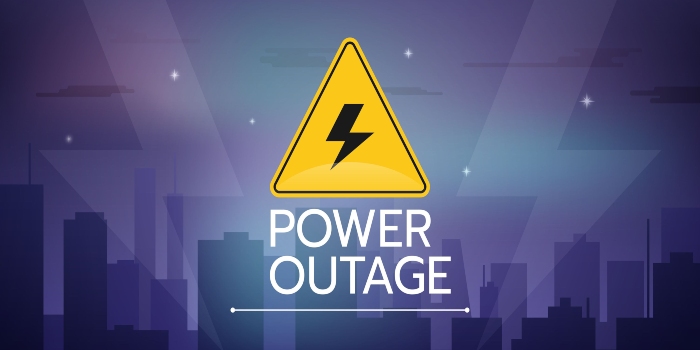 What Causes Power Outages & How to Get Rid Of Them
Even though modern technology has transformed how electric power systems function, power outages still happen frequently. Needless to say, unexpected power outages can lead to significant discomfort. Unfinished jobs, unwritten homework, and the inability to function properly on a daily basis are some of the outcomes of power outages. Considering this, no one argues that modern society depends on the effective functioning of electricity.
But guess what? Identifying the exact reasons that caused the power outage will help you determine when it will be rectified and how to get rid of it quickly.
Generally, there are many reasons that can cause power outages. Some of them are easily fixable, while some take a while. That's why you should be ready and informed about the main causes.
In this article, you'll learn more about what causes power outages and how you can avoid the damage caused by them. But before that, keep in mind that you can always have faith in RG Electric to help you whenever power outages happen.
What Causes Power Outages?
We live in a society where electricity has become necessary for daily living. Outages are virtually always a major disturbance, regardless of the exact type. To make matters worse, grid outages have increased over the past several decades as our ailing system has trouble keeping up.
Here are some possible reasons why power outages can happen. By RG Electric:
1: Errors in Distribution
This kind of error happens frequently, but power outages are mainly local and don't affect large territories. Not surprisingly, the main reason for power outages is the weather. The causes include snow, ice on the wires, freezing rain, lightning, high winds, and lightning. If you live in a windy place, you may have experienced a tree branch falling onto a power line near you. 
Other factors that contribute to power outages include animals and tree branches striking power cables. If you see a downed power line, try to avoid interacting with it in any way and get help from professionals at RG Electric to avoid possible danger.
2: Equipment Issues 
Even though electricity is carefully done today and all the regulations are mainly considered, equipment defects and other issues can still cause power outages. Power outages may be the result of issues with cables, connections, transformers, and switches. Fixing this kind of complication may not be in your power and may require professional assistance.
3: Human Error
Everyone can make mistakes, and some of them may result in power outages. When operating too close to electricity lines with a ladder or antenna or when excavating, homeowners or even professionals run the risk of unintentionally knocking out the power. The power supply may be impacted by traffic accidents if a piece of power equipment is struck and destroyed. 
Finding possible mistakes and fixing them is quite a time-consuming process and may leave you without electricity for a while.
4: Scheduled Power Outage
When regenerating or renovating takes place, electricity can occasionally be shut off. These kinds of power outages aren't frequent and happen only locally. Most importantly, they tell you in advance when the power won't be available, so you can prepare for it and charge all your devices in advance.
However, the electric system is often redundant, allowing utilities to do repairs without shutting off the electricity. A utility may shut down a portion of the system during scheduled outages to carry out routine maintenance.
5: Supply Shortages
The rarest kind of outage of all is probably a scarcity of supplies, but it is still possible to happen. These outages take place when there is just not enough electricity to fulfill demand. This kind of power outage is most likely to happen on the warmest summer days in the majority of the nation when air conditioning is turned up and electricity consumption is at its highest.
In this case, unfortunately, you'll need to find some other alternative or wait until the electricity shortage problem is fixed.
How to Get Rid of Power Outages?
It's not easy to prevent power outages and carries a big risk when not taken seriously. To prevent power outages in the first place, we should first invest in strengthening grid resilience. When you lose your electricity, first try to understand what the problem is and where it is coming from, then decide whether you need help from professionals or not.
So, whenever a power outage happens, always use great caution and, in the first place, think about calling for professional help if there is a power outage. To assist you in regaining power as soon as possible, RG Electric offers emergency repairs, electrical repairs, electrical inspections, and other services in LA.
However, if fixing the problem takes a long time, a backup strategy is required for people who cannot function without power. To create a robust and egalitarian grid for the future, microgrids for important facilities and home solar plus storage systems can be quite helpful.
For additional information, do not hesitate to contact us, and we will be happy to find the problem with your power outage and fix it promptly.