Commercial Electrical Services in Los Angeles
In RG Electricals, our primary focus is on giving the best customer satisfaction and meeting all the needs of our customers in Los Angeles. Not only do we do home or residence electrical installations, but we also provide services for commercial electrical installations. Our well-experienced electricians also can meet all your commercial electrical installation needs you might have. Although installations done for commercial purposes might vary from electrical installations for homes or residences, they might have a few similarities. For example, with commercial installations, there's heavy pressure on electrical circuits. So you need the right electricians to prevent these installations from blowing or catching fire.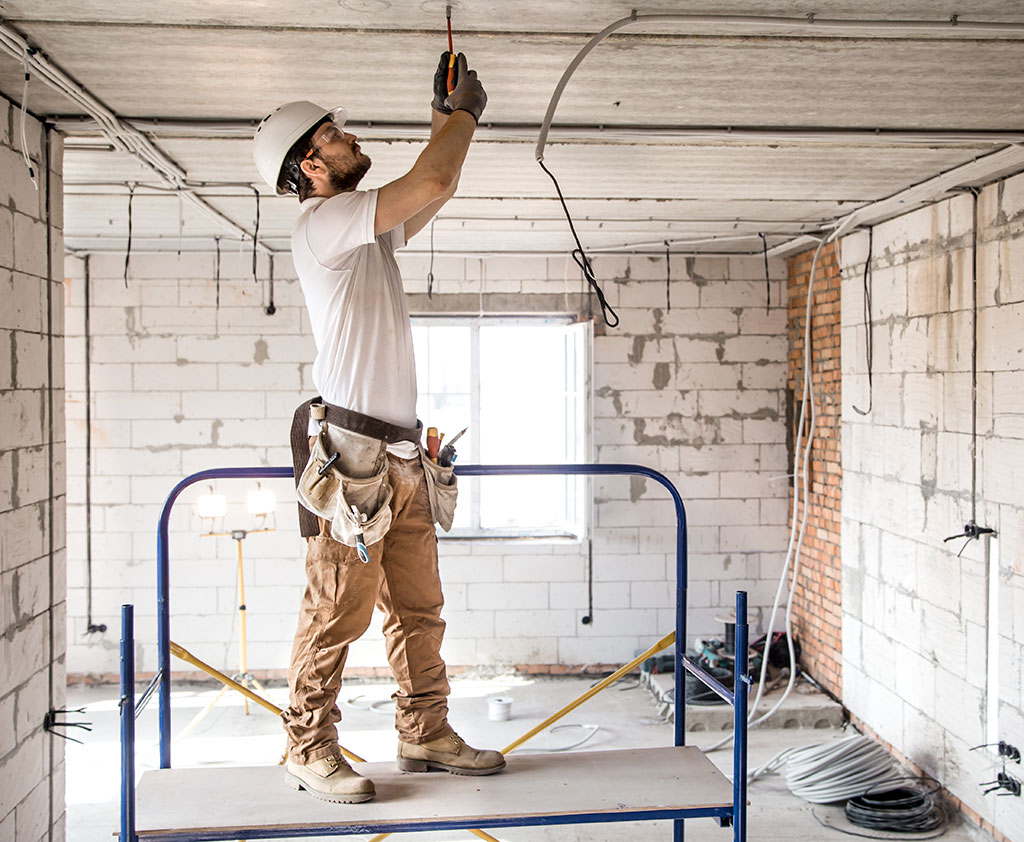 Commercial Electrician
We make sure the right man and tools for the job are used for each unique task we receive. RG Electricals commercial electricians have built experience and skills over the years due to handling several projects regarding commercial electrician installations, designing, repairing, and maintaining these. Our commercial electricians provide you the best services with close adherence to regulations and local codes of Los Angeles. You might wonder what the difference between a domestic and commercial electrician is? In electrical works, a commercial electrician is an electrician who has mastered the art of installing, designing, maintaining, commercial wiring, and repairing electrical installations in commercial areas such as shops, malls, markets, etc. They also handle the electrical needs of hotels, movie theatres, chain stores, arenas, banks, auditoriums, etc. These areas require special attention than domestic homes. Whiles a domestic/home service electrician is more skilled in installing electrical in domestic homes and regions.
Commercial Electrical Services
Commercial electrical services are provided mainly through our commercial electrician, who provides quality services in commercial electrical installation. Commercial electrical service can be any installation, repair, or maintenance of an electrical installation in a commercial area. This means that they go beyond just the installation. There comes a time when electrical installations in these commercial areas get damaged due to excess load or develop a fault. There would be a need for repair. Suppose the project or situation calls for a whole new installation to replace the damaged electrical installations. Our industrial electrical contractors have the right training and will handle that job perfectly. Commercial electrical services have been in existence for as long as businesses and other commercial activities have existed. We have a proven track record of handling all your commercial electrical needs with precision, a 100% industry-leading guarantee.
Construction electricians
Construction electricians are more similar to both commercial and domestic electricians. Construction electricians provide their services by designing, installing, and maintaining electrical installations and wiring in newly built homes. RG Electricals also provides these types of electricians who will assist in the electrical wiring of your new home or commercial area.