EV Charger Installation Services in Los Angeles
The use of electric cars has increased over the years, and so has the demand for charging stations. As a result, many electric car users have begun to see the need for electrical charging systems in their homes instead of competing for the limited charging stations around. Installing an EV charger at home is convenient and minimizes downtime.
Home EV Charger Installation
If you want the convenience and safety that should come with every EV charger, contact our professional team at RG Electric. We offer the best electrical services in the L. A Metro area includes a wide variety of advanced EV charging systems and expert installation, including general maintenance and repair of your EV charger. Our services are prompt and affordable, and we only install EV chargers from top manufacturers in the industry.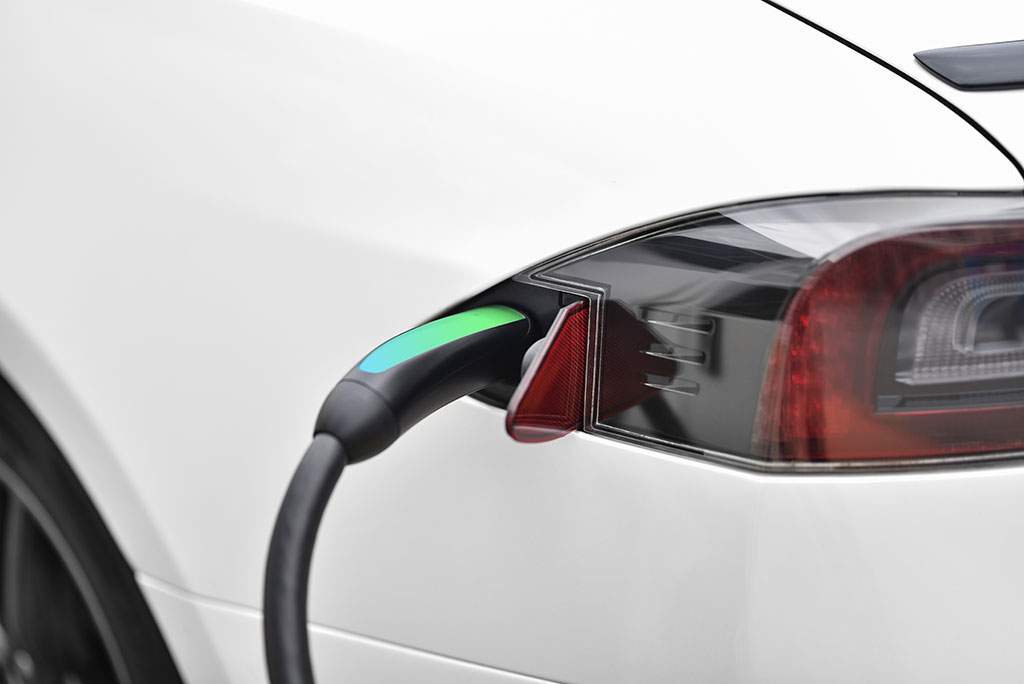 Call Us (323) 5215131
EV Repair
We are not just in the business of installing quality EV chargers. We also take care of all your EV repair needs. Like any other electrical system, EV charging systems are prone to damage or fault at some point. Our team of electrical technicians will handle your car charger repair with care and make sure your EV charger is running as soon as possible.
Level 1 EV Charger Installation
There are different EV chargers, hence other installation systems. However, every electric vehicle comes with a level 1 charger. So all that is needed is for you to plug your charger into the standard 120 v home outlet, and it will charge your vehicle in no time.
Level 2 EV Charger Installation
You need a professional electrician to install your level 2 EV Charger, and we are the best you will find. First, we carefully install the charger and run the conduit from your panel to the charging area. Then, our team will fix the required 240-volt circuit at the appropriate place and ensure that it is supplying a strong enough current to your vehicle.
Level 3 EV Charger Installation
Level 3 EV chargers are high-speed and expensive, but we offer a free and transparent estimate for your project. We specialize in the installation and general maintenance of Level 3 chargers at many public charging stations and industrial buildings. We offer a comprehensive approach to EV charger installation. Our many clients can testify to our professionalism and customer service.
Choosing The Right EV Charger
There are many factors to consider when getting an EV charger. You should choose one that gives you more mileage and is convenient.
Speed
We recommend you upgrade to a Level 2 charger. Level 2 chargers require 240V, but the charging speed varies depending on a charger's electrical current. You can go for an EV that can handle 32 amps and more. EV chargers that can add around 25 miles of Range Per Hour of charging will be worth purchasing.
Safety & Reliability
Never compromise on safety and reliability when it comes to anything electrical. Buy chargers that have been tested, approved and certified by a nationally recognized body to ensure that it's safe to use. In addition, we encourage you to choose chargers with ENERGY STAR certification; this means they are energy efficient. Some people prefer portable chargers they can carry around. Still, a well-mounted station is more convenient and ensures that your cables and connectors are in a safe place.
Types Of EV Chargers
Level 1 EV Charger
Most electric cars come with a level 1 EV charger. These chargers do not need any installation; all you need to do is to plug into any standard home outlet, and you are all set. However, it can be pretty slow, so we recommend using it overnight because it can take about 20 hours to fully charge your vehicle.
Level 2 EV Charger
Most electric car users upgrade to level two chargers because they are more efficient and do their job faster. However, you will need an electrician for the installation. Level 2 chargers need at least a 240-volt circuit to supply a constant and robust current to charge your electric vehicle. Level 2 chargers can offer about 70 miles of range and more for each hour of charging.
Level 3 EV Charger
Unfortunately, many homeowners cannot install level 3 EV chargers because they require an industrial supply of power. Level 3 chargers are highly efficient and can recharge an electric vehicle's battery to 80% in only a few minutes. It can also add about 160 miles of driving range to an EV's batteries. However, only public charging stations and industrial buildings can fully operate level 3 chargers because of their complexity and cost.
We Answered All Your Burning Questions About EV Chargers
Call Us (323) 5215131