Electrical Wiring Services in Los Angeles
Wiring is a process that allows for a continuous power supply. In this process, we connect cables and wires to outlets like fuses, switches, sockets, lights, fans, etc. We then connect to the main distribution board and utility pole. Your electricity supply passes through a power line or conduit then gets to your home through an electrical meter.
Circuit: It is a loop through which electricity can flow.
A typical electrical circuit consists of:
Voltage source
Wiring – (one hot wire, one neutral wire, and one ground wire) also known as conductive path.
Load
All circuits must be closed for electricity to flow. A closed circuit takes the shape of a loop, and any interruptions will stop the flow of electricity. ​​​​​​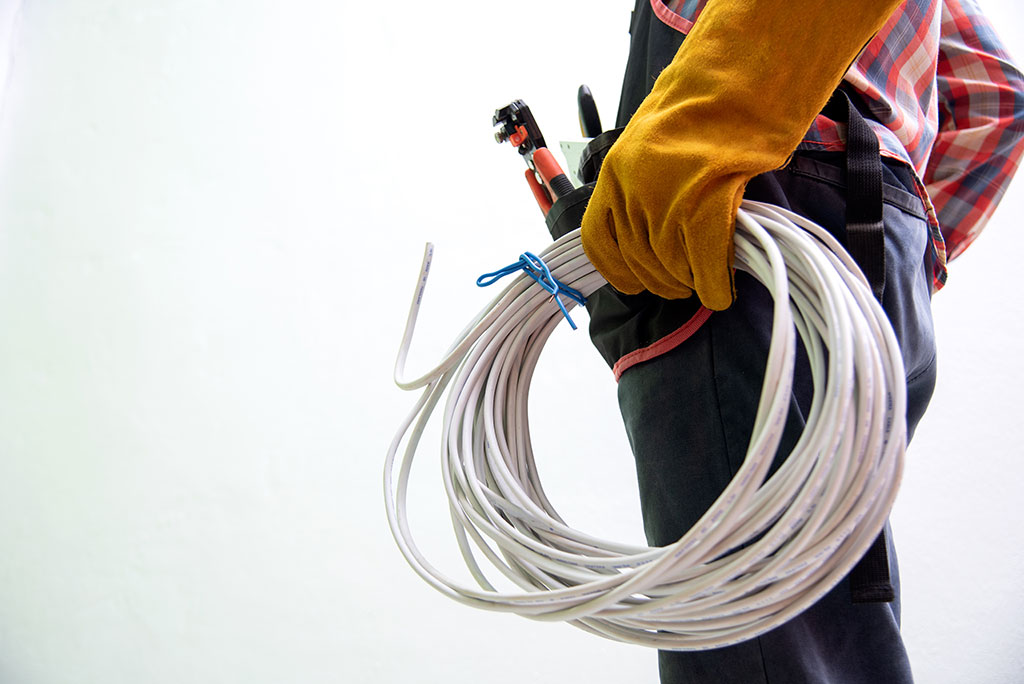 Call Us (323) 5215131
The Best Wiring Services In Los Angeles
Electrical wiring is too essential for you to leave it in incompetent hands. One mistake can lead to devastating consequences. It is pretty hard to find reliable electrical rewiring services. But you can trust our team of professional electrical technicians here at RG Electric to do an excellent wiring job. Our electricians specialize in wiring new buildings, new Home Wiring, inspecting, repairing, and replacing your home's wiring and circuitry. We offer wiring services like;
Hot tubs & Pools Rewiring
Aluminum Wiring
Computer Wiring
Entertainment Center Wiring
New Wiring Circuits
Whole House Rewiring
Center Wiring
We Are Experts In Hot Tub And Pool Rewiring
We all know the dangers water and electricity can pose, so you must engage the services of experienced electricians to install or rewire your pool. Our team will assess your electrical system to see if your circuits can handle the electrical demand. If not, we will install a separate panel for your pool. ​​​​​​
The pool and hot tub is made up of component like;
Pump
Lights
Hot tub controller
Pool and hot tub system
These parts are in constant need of electricity to function efficiently.
Electrical Circuit Overload
Every device you use adds a certain amount of electricity when operating, which increases the total load on the circuit. The problem occurs when we try to use more electricity than our circuit can handle, resulting in circuit overload.

Circuit overload causes the overload protection to trigger – the breaker will trip and open up, which shuts off the power supply to that circuit, cutting off electricity. Circuit breakers will give you that layer of protection and ultimately prevent house fires. However, suppose you do not have a breaker on your circuit.

In that case, an overload will cause the wiring to overheat and possibly even melt, starting a fire. Thus, circuit overloads should not be a regular occurrence. If it is, your entire wiring system may have to be replaced to be safe.
You Should Always Look Out For These Signs Of Circuit Overload
Dimming lights are one of the indicators of an overloaded circuit
Buzzing switches or irregular noise coming from your outlets
Warm outlets may mean that your circuit is beginning to heat up.
Burning smells from controls/outlets is a warning sign of severe wiring issues.
Power tools and electronic appliances are no longer effective and efficient.
Call Us (323) 5215131