Circuit Breakers Services In Los Angeles
RC Electric has decades of experience under its belt in everything electrical. We are made up of a team of the best electricians. They provide professional electrical assistance and serve the domestic and commercial electrical needs of the good people of Los Angeles. We do not take our customers for granted and always deliver on our promise. Our circuit breaker service is top-notch, and our customers can testify to that.
What are electrical breakers?
Electrical breakers are responsible for allowing electricity to flow successfully into your homes and commercial buildings or businesses. Breakers are there to protect or prevent electrical circuits in your house or commercial place from damage. Damages may occur due to excess pressure from many electrical devices with high demands for electrical power.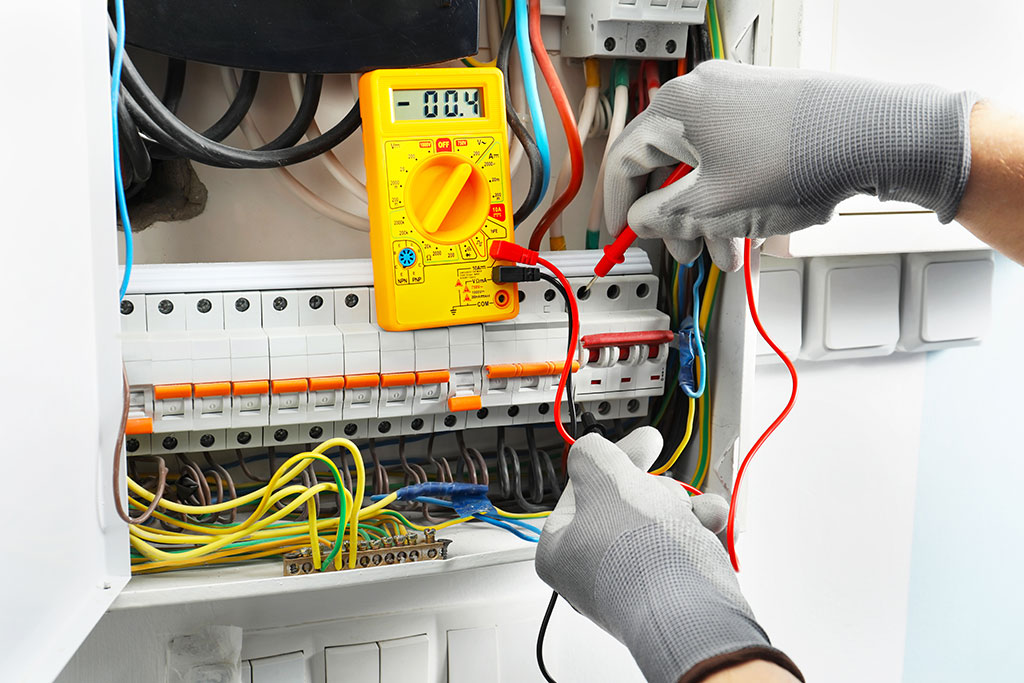 When To Replace A Circuit Breaker
Now circuit breakers undergo a lot of pressure from circuit overloads. You should replace old circuit breakers as soon as possible to prevent electrical gadgets in use from getting damaged or worse, from starting fires. Replacement of a bad circuit breaker calls for someone skilled and knowledgeable in that area. RC Electrical's team has gained a reputation for handling electrical components like breakers. There are three primary circuit breakers;
arc fault circuit interrupter,
ground fault circuit interrupter,
standard breakers.
Our professional electricians will discuss the options you have and guide you into making the right choice.
How Much Does It Cost To Replace A Circuit Breaker
When it comes to replacing old and broken circuit breakers, the average price can be between $500 for a simple project to $2000 or more, depending on the complexity of the work. Usually, commercial services bring in more charges than replacing circuit breakers in your home. Our team will give you a free estimate on the cost of your project. We offer value for money on all services we render.
Circuit Breaker Installation
In installing circuit breakers, it's advisable to contact a professional to offer that service. The electricians in RG Electricals have decades of experience readily available to you when you contact us. When installing a circuit breaker, we recommend opting for an updated model. An updated circuit breaker can meet the ever-growing electrical appliances that we use in our homes and commercial offices and business. RG Electricals provide a customized installation service to our cherished customers; everything we do is done with the customer in mind.
Circuit Breaker Repair
After installation of circuit breakers in your home or commercial place, we provide after-sales or installation services to keep you satisfied all the time. This after-sale or installation service is made available for clients who develop any problem with their circuit breakers. Our professional electricians are always ready to help you with your electrical repairs whenever you call.