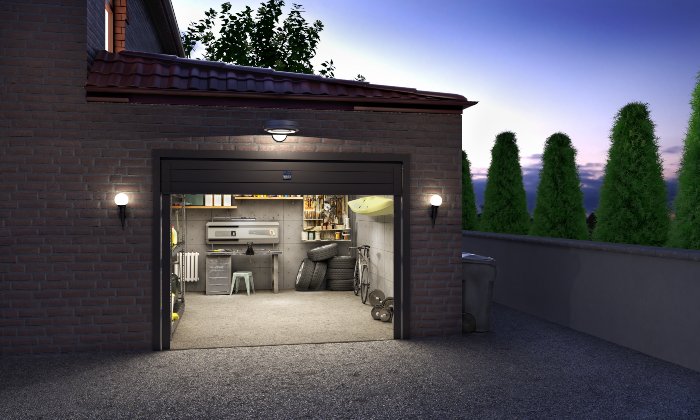 Garage outlets not working? Here is why
There may be several reasons your garage outlets may stop working. RG Electric has put together a list of some of the common reasons why you may experience Garage outlet power outages, and they include the following:
Tripped Circuit breaker
One of the reasons for garage outlets power outage may be due to tripped circuit breaker. Your circuit breaker controls electric flow to every part of your house, including your garage. The circuit breaker may trip off to prevent your garage outlet circuit from overheating.
Blown Fuse
If the electricity to your garage outlet is operated using a fuse box, the power outage may be due to a damaged fuse. There may be signs of discoloured glass or pieces of melted metal showing that the fuse may be damaged.
A tripped or faulty GFCI outlet
A trip causes one common garage outlet issue off the Ground Fault Circuit Interrupter upon detecting a short circuit that may lead to an electrical shock. It is necessary to reset the GFCI outlet to ensure it becomes operational again.
Burned out outlets
Sometimes your garage outlet may stop working, and the reason may be that the outlet is burned out. A burned-out garage outlet may be caused by strong electrical currents that create small electrical fires in the wiring. You can identify a burned-out garage outlet if you find black burned spots on the outlet. A burned-out garage outlet is a fire hazard and should be replaced.
Loose connecting wires
Your garage outlet may not work if the connecting wires are loose. The outlet's front plate must be removed before the loosed connecting wires can be identified, repositioned and tightened.
Call Us (323) 5215131
Signs that your garage outlet needs to be replaced
Most people wait till their garage outlet stop working before finding a solution. However, preventive maintenance is a great way to avoid a total shutdown of your garage outlet or more severe electrical safety issues. Here are signs that you may have to replace your garage outlets:
The presence of cracks and chips or other cosmetic damage to the outlet may cause the buildup of dust inside, which may lead to an electrical arc when you insert a plug.
The garage outlet feels hot when touched
Incorrect wiring or damage may be reasons why your garage outlet feels hot when touched. It may cause an electric fire if not replaced.
The outlet cannot hold plugs securely
Loose plugs may indicate wear and tear and lead to electrical arcing or spark.
Garage outlets with two holes or prongs are ungrounded. Such a design is outdated and should be replaced.
Call an experienced and licensed electrician from RG Electric in Los Angeles.
Faulty garage outlets may pose serious fire and electrical hazards if left unchecked. Is your garage outlet not working? RG Electric can help you identify the fault and ensure you have perfectly working garage outlets.
Call Us (323) 5215131