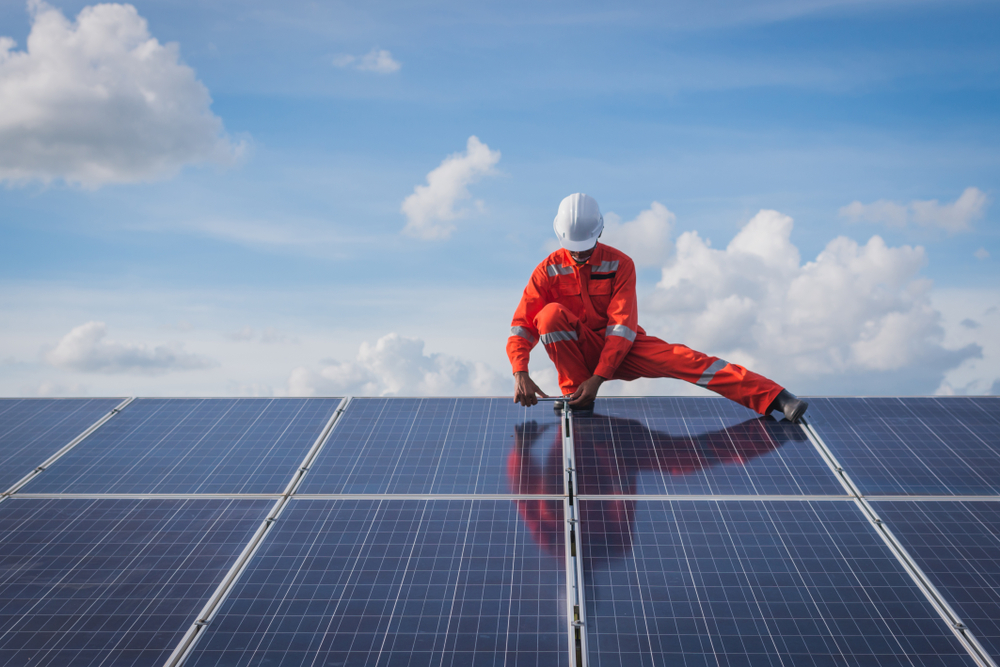 How An Electrician Can Maintain Your Solar Panel
Solar energy is a trend today, and for the future, that is meant to fight global warming. And instead of using fossil fuel, the solar panel employs the sun's energy. Besides, the good thing about solar energy is that it can be harnessed by people living not only in the sunniest states of the USA; solar can be used in areas with the least sunlight.
Solar energy works for both homes and businesses alike. However, you must ensure regular solar panel maintenance and cleaning to get the most out of the panels. This should be completed by an experienced electrician, who will run diagnostic tests and show how to brush up on its performance.
So, we've made a solar maintenance checklist for your solar system that should be done by an experienced electrician.
Performing a Complete Diagnostic Test
First of all, it's about understanding how your solar system works. The right questions to ask: When was it serviced? Has it encountered any issues since it was installed? Once the problem is identified, a qualified electrician will find an effective solution.
Some of the most common solar panel issues are:
Your inverter won't switch on in summer, but it turns on in spring and winter. The issue could be the high temperature on the panels. An appropriate response will be either spraying water on the panels to lower the temperature or adding more panels.
Your home's electrical system is too low, causing switching the inverter off and restarting it during the day.
Optimizing Your Power Consumption
During solar maintenance work, an electrician can estimate how cost-efficient your system is and advise on improving your system to achieve financial goals. It covers:
Measuring your system output and determining how much power your devices use.
Guiding you on how to use it during the day and in the evening.
Installing more panels to generate more solar energy.
Repairing Your System After the Warranty Expires
A warranty is a good bonus because it covers different types of repairs. But when they expire, you need an electrician to maintain your solar system, so it continues to work non-stop. For example, repairs usually assume replacing your inverter or panels.
Preventing and Fixing a Problem
Solar panel maintenance is a measure to prevent a potential issue. A problem can be detected and solved before it occurs while inspecting cables, isolators, polarity, wiring termination, panels, and inverters.
For example, a test on inverter lights may reveal an orange light or red, indicating faulty functioning. Or, an electrician will check the panel's short circuit current using a multimeter.
The basic maintenance work is cleaning panels at least once every six months.
Avoiding Burns and Electrocution
Although the chances of electrocution are minimal, it can happen with malfunctioning panels. Light burns are more common, but you must remember that solar panels generate electricity and that any current exceeding 75mA can be fatal. It could pose a fire hazard, too, when experiencing issues.
Solar Panel Maintenance Cost
According to FIXR, the average maintenance cost ranges between $300 and $700. At RG Electric, we charge $500 for the cleaning and troubleshooting of a 10-panel 2 kW unit. The cleaning service will cost around $200.
Bottom Line
The benefits of solar panels are undeniable as they lower your utility bills and help the environment stay greener. As a homeowner, you want to make sure that your system is functioning without any hitches. That's why it's vital to have it maintained by a qualified technician.

 Our Los Angeles electrician can ensure that your solar panels are operating at full capacity and reveal an issue early. After all, hiring a pro is simply about safety, as many solar panels are installed on the roof.