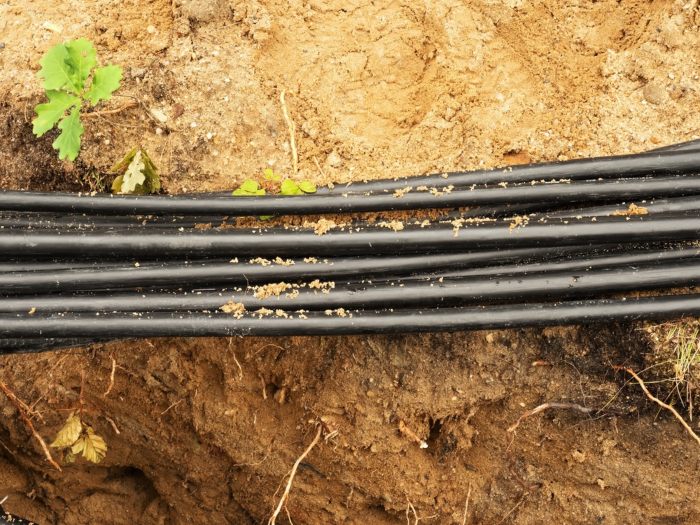 Running Underground Electric to the Shed: Entire Process Explained
Do you like spending time in the shed? If so, you probably have experienced this annoying feeling of wanting to continue working on it after sunset and having no electricity. If you're going to use your shed without any limitations, you should know that running an underground electric shed doesn't seem like a bad idea.
By installing an electrical system, you can work in your shed whenever you want without making any compromises. It's incredibly convenient in the winter. Why? Because you'll be able to use light and power for any gadget you choose to utilize.
In this blog post, RG Electric will provide some tips to let you know how you can run underground electricity to the shed and what the main concerns are with it.
How to Run Underground Power to a Shed?
If you've already decided to establish an underground electric shed, here's something you should know — having a well-defined plan of action in place for how you're going to do the task can help you safely bring power to your shed.
Let's take a look at a few essential things that require your attention.
Where will you put the electrical outlets and lighting in your shed?
Where will you run the wiring from your house?
How will you connect it to your house?
How much pipe and wire do you need?
You may save a ton of time on your project and gain a clear direction for your installation by keeping all of these things in mind before you start.
Follow our instructions to get ready for the whole installation process.
Run Conduit
Laying the physical foundation for your wiring is the first step in wiring your shed. To lay the conduit through which your wires will pass, you must first dig a trench. Pay attention that you need to be careful to account for where the wire will meet your house as you do this. That way, you can avoid irritation later.
Keep in mind that if you don't dig properly, you might have to run the wiring through the roof of your basement. By going a bit deeper, all that is required to do is route it within the wall, which is a much simpler operation.
Establish the Hardware
After digging the trench, make sure you have the proper hardware to route it at both the shed and your home. The connections will be made in your basement or crawlspace, where you will also install another electrical box.
Connect Wires
Once you have all of your hardware mounted and your conduit pipe in place, it's time to run the wire through it all. Run your fish tape through one to the other. In order to do this, you should use fish tape and pull your wires from the end of your home to the shed.
So, don't forget that you need a black and white wire that runs to your shed for one circuit with basic electrical functions.
Installation Process
After these three initial steps, you'll be ready to start the installation process and run the underground electricity to the shed.
Place the outlets, switches, and fixtures in your shed now that the challenging portion is complete. When choosing where you'll want outlets, be sure to keep busy areas in mind. They'll be close to your workstations, saving you time and effort. Fixtures follow the same rules.
Consider placing your light source there for the most remarkable results if you have a specific workplace that gets more use than others. The optimal places for light switches are either high-traffic areas or entryways. For instance, a switch for your desk light wouldn't be placed near the entrance since doing so would require you to trek back and forth whenever you wanted to turn it on.
Bottom Line
Hopefully, you already have some ideas on how you can run an underground power line to a shed. But guess what?
It's crucial to keep in mind that even if you are wiring the shed yourself, you still need a licensed professional's advice. Otherwise, you might face penalties or possible property damage.
Are you wondering where you can find a professional electrician with years of proven experience in the field? Well, our team is there to help you! Just consult this with RG Electric and get help from an experienced team of electricians.