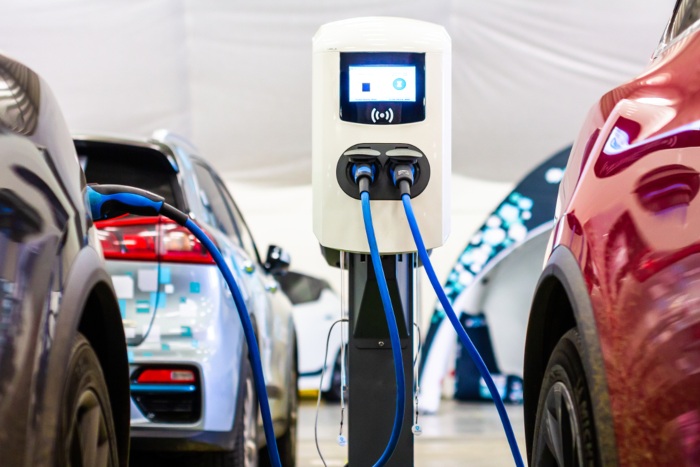 Can the Nissan Leaf Charge at a Tesla Supercharger?
If you have an EV and live in California, you are lucky! California has 282 locations of Tesla superchargers – that's more than any other state in the US. In fact, 20% of all Tesla charging station locations are found in California. But stop. What about non-Tesla EVs? Can, for example, a LEAF charge at a Tesla supercharger? Which charging stations do LEAF owners use? Indeed, these are very interesting questions to ask, especially if you consider purchasing an EV from another manufacturer. So RG Electric will try to throw light on this subject.
What Type of Charging Station Does a Leaf Use?
The Nissan Leaf owners use three types of charging options:
Level 3 (DC) – the fastest using CHAdeMO connector. The car can be charged in less than 30 minutes.
Level 2 – a home EV charger that must be installed by a professional electrician. A LEAF with a 40kWh battery will reach a full charge in 8-12 hours.
Level 1 (AC) – the LEAF can be charged with a 120V charging cable right from the outlet. It isn't fast.
So these are options for LEAF drivers. It sounds pretty good, but the question is, if you have around only Tesla charging stations, can you use them for your LEAF?
Not at a Tesla Supercharger
Tesla EVs use a proprietary charging connector that is only compatible with Tesla vehicles. So if you are looking for fast public charging, unfortunately, there's no way to connect your LEAF to a high-powered Tesla charger. You will need to do this at ChargePoint, Electrify America, or EVGo, supporting CHAdeMO.
But "Yes" With a Tesla Wall Charger
There are no adapters that can allow a LEAF charge at Superchargers. Still, for Level 2, an adapter known as Lectron J1772 enables other brands of EVs to charge from a Tesla wall connector often found in residential and commercial premises.
This adapter is an ideal solution not only for LEAFs but other non-Tesla electric vehicles that support J1772 plugs. It works well with the Tesla high-power wall connector, destination charger, and mobile connector.
If you are driving a LEAF or bolt and you stop at Tesla destination chargers, it would be great to have one of these in the car. For adventurers, it's also very convenient because this adapter will open up more chargers for them.
Businesses with destination chargers can benefit from this Lectron J1772 adapter, too, as not only Tesla owners but any other EV drivers can come up and use their destination chargers.
Finally, if you have a Tesla wall charge at home and friends who have non-Tesla Nissan Leafs and Chevy Bolts, they can use the adapter to charge their EVs.
Will a Leaf Ever Be Able to Charge at a Supercharger?
Yes. In November 2021, Tesla launched its pilot program that allows non-Tesla owners to charge their electric vehicles at their Superchargers. This program is limited to a few countries so far, such as the Netherlands, Norway, and Germany. However, according to Elon Musk, the company will endorse both Tesla and non-Tesla drivers at every Supercharger worldwide in the near future.
You might be interested in other topics related to Tesla EV chargers. Check it out:
Get EV Charger Installed With RG Electric
Are you tired of waiting around the parking lot? Call our Los Angeles electrician to install an EV charger at home and plug in and charge your car when it's most convenient.