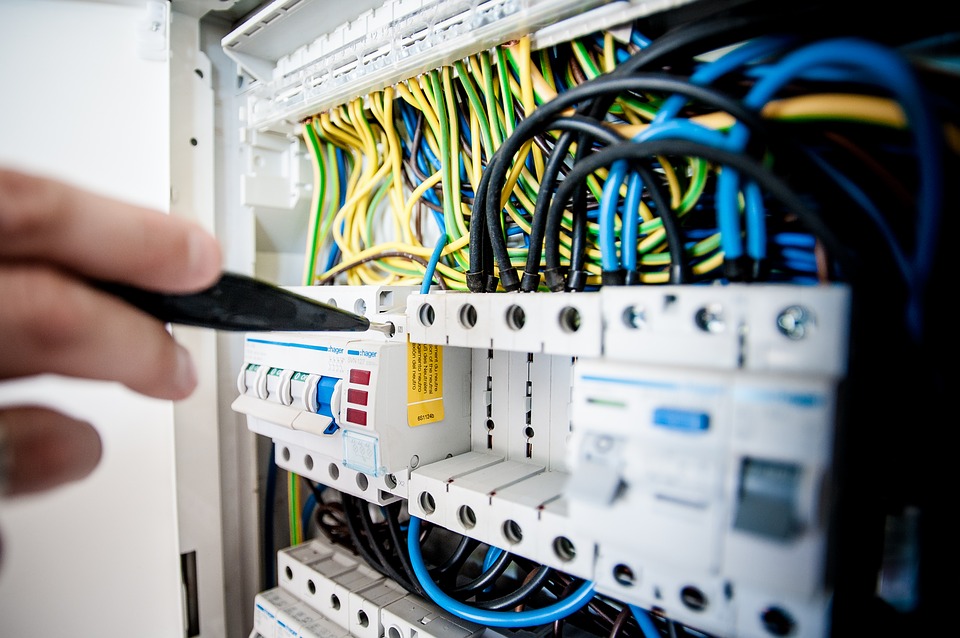 110v vs. 220v Power
Unlike the UK, homes in the United States are wired for 110v and 220v. Sometimes, it can be hard to choose the right corded and electric power tools. However, it all boils down to the supply of power. When comparing the two, 110v vs. 220v, we must remember that some appliances need more amperage while others require less current. In addition, the network you are connected to will determine the levels of voltage for your home.
In this article, we'll elaborate on the subject, but first, let's start with some basics.
What is 110v?
110v wiring produces power to operate electrical outlets. When it is used, more current is involved but less voltage or pressure from an electrical circuit. This is why with a 110v level, the wire conductor is thick to be able to process the heat versus a 220v thin wiring. For instance, some 110v devices with an amperage limit of 20 amps must have 12 gauge. On the flip side, voltage isn't a consideration for choosing the size, but it defines the wire's insulation.
Furthermore, 110-volt wiring has hot, neutral, and ground wires. Accordingly, a 110v outlet has three-pronged plugs with the middle, which is ground. The other two placed side by side come in different sizes, so there's only one way to insert the plug.
What is 220v?
Similarly to 100v, 220v wiring generates power to receptacles, though less current in the circuit but more voltage is required. For this reason, with a 220v level, the wire conductor is thinner because less current circulates in wires. For example, 220v appliances such as window air conditioners or built-in ovens with an amperage limit of 30 amps must have 10 gauge.
Contrary to 110v, a 220-volt schematic has three or four wires. Each red and black wire conducts 110v, while the green wire is the ground. The white wire is added to the four-wire schematic referred to as the neutral or common wire. Respectively, a 220v outlet has three or four-pronged holes.
Benefits of 110v: 110v vs. 220v
The benefit of 110v power is that it is considered safer. While the voltage and amperage can pose a considerable risk, they are directly proportional. This means that 100v wiring, although it can electrocute, the odds to die from it are lesser because it employs lower voltage. Lower voltage means a lower risk of arcing as well. Most appliances in our home are run at 100v or 120v precisely for their safety.
Benefits of 220v: 110v vs. 220v. Power
220v is less wasteful since it uses less current power. In other words, it utilizes fewer amps to generate power, while 110v needs more amps to produce the same power. However, the high voltage level in 220v entails a greater risk of electrical shock. 110v has a lower voltage, consequently, lower risk of this, but it isn't efficient as it requires larger gauges to flow the current. Yet when it comes to home appliance manufacturers, efficiency is not as important as safety.
Why 120/240v in the US and 220v in Europe?
The voltage and the currency change standards vary from country to country. Why is that? We have to go back to history to get some answers.
The mass bulb production with carbonized filament is associated with Thomas Edison, the optimal voltage of which was 110v. And the first power plant of Edison in New York was 100 volt with 10 percent projected for losses in wires.
When the electricity kick-started in Europe and bulbs with metal filament first appeared, it was essential to increase the voltage. As a result, a standard 220v was applied in Germany when the electrification was made to Berlin. The argument for switching to a 220v distribution capacity was that it decreased the conductor loss by four times. Eventually, Europe went with 220v, which is no surprise as the Germans introduced the AC power in Europe. However, the cost was the main reason because higher voltage allows thinner wires, meaning less copper in the early days of power lines. Therefore, power companies could save money on the wire by using 220v rather than 110v. This is how the 220v-system (later 230v) became the European norm. Besides, contrary to 110v, 220v allows heavy-duty appliances requiring more electrical power.
| | |
| --- | --- |
| 110v | 220v |
| Uses more current but lower voltage | Uses higher voltage but lower current |
| Runs at 50Hz | Runs at 60Hz |
| 50Hz power is less effective in generation | 60Hz is more efficient in generation and transmission |
| Lower voltage requires a thicker wire | Higher voltage requires a thinner wire |
| 115,120 and 125 volts fall under a 110v system | 230, 240, and 250 volts fall under a 220-volt service |
| 110v outlet has three-pronged plugs | 220v outlet has three or four plugs |
| An outlet is visually smaller | Visually bigger and typically round |
| Only white | Dark brown or black |
| Has the lower risk of electrocution | Poses a higher risk of electrocution |