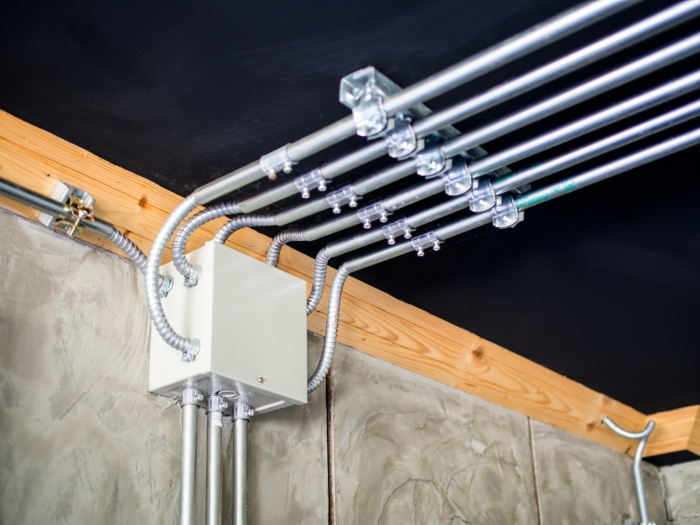 Should I Get My Aluminum Wiring Updated?
Although no longer in use, aluminum wiring was previously considered a secure and cost-effective substitute for copper. The preferred wiring is copper wiring. Everyone looked for ways to save money while wiring a home because copper was so pricey. The solution was aluminum wiring.
It didn't take long, though, to realize that aluminum wiring tended to degrade more quickly than copper. In fact, because of the electrical connections that cause the wiring to overheat, major fire hazards could be present in outlets, light switches, or fixtures if they are overlooked.
Should Aluminum Wiring Be Replaced?
One thing is sure – aluminum wiring should be updated and replaced if it still exists on your property. Why?
The reason is that the wiring may create a fire hazard if it becomes structurally unsound. The main problem is that aluminum wires are highly prone to overheating.
So, try to avoid disassembling every electrical panel and fixture if your house was constructed within the period these installations were in use since your chance of receiving an electric shock will only rise. Using expert assistance would be the best course of action.
Is Aluminum Wiring Up to Code?
Contrary to popular belief, aluminum wiring in homes is not prohibited and is considered legal. It's also not a cause for concern in most cases but still carries a higher risk. It's important to remember that aluminum expands more readily than copper does under powerful electrical currents.
Aluminum can therefore exert pressure on the terminal screws and loosen connections. Additionally, over time, dioxin accumulates on aluminum, leading to overheating. Since aluminum is weaker than copper, it is susceptible to breaking in hot regions and may cause damage to your house.
What Is The Solution?
To sum up, aluminum wire is unsafe and should be replaced. Because of this, insurance companies frequently need a certified certificate from an electrician or other authority stating that a home has copper wiring since the proper wiring may prevent them from issuing a policy.
To avoid possible danger from aluminum wires, you might require an electrician to handle a few potential solutions, such as:
Wholly rewiring your home will permanently fix the safety issues by swapping out all aluminum wiring with copper and lowering your chance of an electrical fire. If you haven't checked wires for years, it's the right time.
If there are no indications of a problem or possible complications, you should still check your wires often with the help of professionals. Regular inspections by an electrician are required in this situation. Still, this is not the ideal course of action because it just buys time.

What do we suggest? 
For your and your family's peaceful lives, wire modernization is the most satisfactory solution for you. If you feel like any danger could arise from the old wiring, arrange a visit from our licensed electrician, who will provide you with their findings and recommendations.