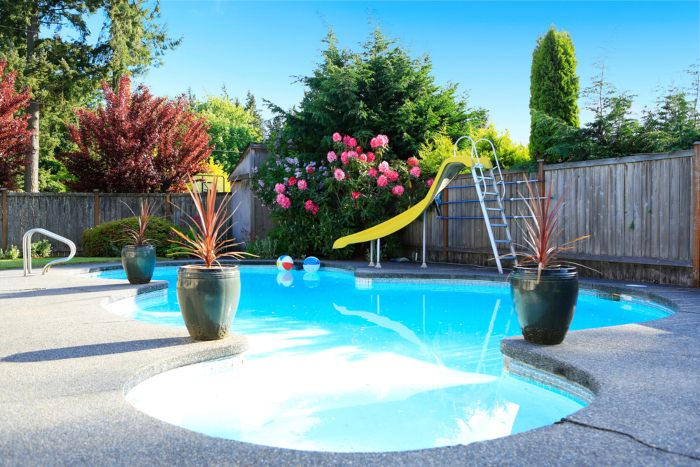 Why You Need a Pool Electrician
We are just a few days away from the summer that is likely to hit us with hot days. And what can be better than enjoying cool dips in your swimming pool and then spending a couple of hours basking in the sun on your terrace?
Sounds really good.
You've been using a pool for a few years, and now you are considering adding lights to it. Or maybe you are looking into upgrading spa electrical to improve water quality and make pumps work better. So you are wondering whether you can do these electrical installations on your own.
The short answer to this question is yes and no. Depending on the city of the LA County area you live, the only option could be hiring an electrical contractor. On the flip side, independent pool lighting often leads to mistakes that can be very hazardous.
RG Electric has put this article to help you understand why employing a pool electrician is the best option for you.
Can I Wire or Upgrade a Pool Myself?
A pool electrician is a professional who has knowledge of the NEC regulations and pool electrical.
Technically you could add lighting to your pool if you wanted, but instead, you should ask yourself: Should I DIY pool wiring?
Once you stop for a while and think about it and what it will take to add lighting or upgrade the existing pool, you may see that the DIY option will be a lot more trouble than it is worth. And while you might want to install lights yourself to save money, the odds are high that it will cost you a lot more in the long run.
Because of this, it's better to stick to a qualified pool electrician.
Why Do You Need a Pool Electrician?
When you hire a licensed pool electrician, you get your dream pool lighting design without much effort. But there are more reasons why you should work with a professional.
Pool electricians will benefit you in a number of ways, including the following. 
They Obtain Electrical Permits for You
Before installing pool electrical, you have to apply for a permit and pass necessary inspections. If you are opting for the DIY pathway, you will have to go through the process on your own.
Getting permits is complex, and if you make a mistake in your application, you'll have to redo and resubmit it, which can slow down the whole process.
While it may take weeks to get the permit, your pool electrician can fast-track the procedure.
They Know Special Regulations
There are so many specific rules to comply with depending on the size and whereabouts of your pool and other factors. For example, did you know that outlets for pumps and motors must be located between 6 and 10 feet from the pool walls and must be locked and GFCI-protected? Or have you heard about the maintenance disconnect?
In a nutshell, only a pool electrician knows about all the nitty-gritty of spa and hot tub installation.
They Do Bonding of Your Pool
Any pool isn't safe without bonding. Pool bonding is a process during which all the metal parts in the pool get connected using a copper wire. It balances the voltage and electrical current. If you want to protect your pool equipment from damage, you should trust an expert pool electrician to do the job.
They Wire Your Subpanel
Most of the time, your pool lighting and equipment will require a separate subpanel that will serve all electrical systems of your pool. Only a reputable pool electrician can decide which subpanel you need to add after inspecting the condition of your main breaker box.
You'll Get Your Project Completed Faster
Pool electricians know how to wire lighting and other equipment to your pool. Since they have the knowledge and experience, they will be able to do necessary installations faster than you could on your own.
You'll Save Money
We have encountered customers who tried to DIY pool wiring, but they eventually spent more in the long run. First, they failed to buy the right materials, and when they had a problem with their pool, they had to contact a professional anyway to fix faults, which cost them more.
Hiring a professional contractor is the best bet if you look for cost-effective wiring services.
Pool Electrician Can Give You Helpful Tips
If you are thinking of adding new lights to your pool, electricians can give you many helpful tips. For example, they can recommend picking colors other than popular white lighting. Or, they may suggest you go with the option to allow you to control pool lights remotely. And what about the type of bulbs? It is definitely worth installing LED lights because they are safer, more durable, and energy-efficient.
Hiring A Pool Electrician is The Only Option
Some cities in Los Angeles county require you to hire a professional contractor when installing or upgrading a pool in your backyard. This might not apply to all cities, but it's important to consider when you're thinking about wiring your pool.
Finally, remember you MUST NOT take shortcuts with electricity and water. It may turn out fatal if you do.
RG Electric in Los Angeles and Near Can Help
Whether you are planning a new pool or upgrading an existing spa, it's best to contact a Los Angeles electrician from RG Electric to avoid pool, spa, or hot tub wiring mistakes. Our electricians are well versed in wiring practices around the water and will be able to fulfill your vision concerning your pool.