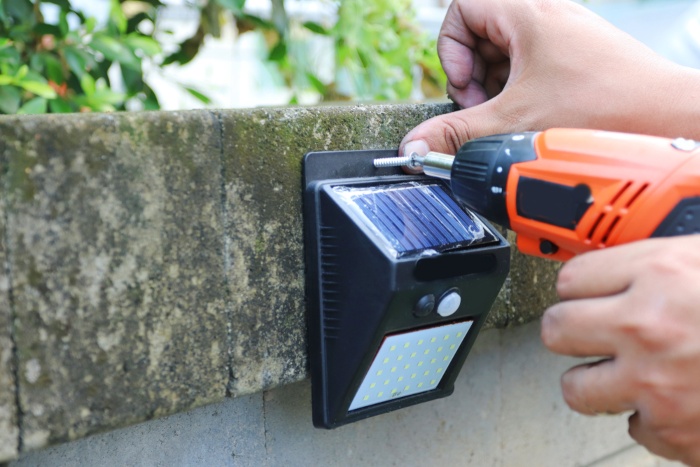 Motion Sensor Light Installation – Indoor & Outdoor
Motion sensor light indoors and outdoors is a great technology. Before the invention, people had to leave lights on even when they didn't need to use them. But today, you don't have to rely on conventional light that can be turned off only manually. Instead, you can purchase advanced motion sensor lights. It isn't only about convenience but also about saving energy and keeping burglars and thieves away from your home.
How Does Motion Sensor Light Work?
The motion sensor was invented in the 1940s during World War II by Samuel Bagno, who used military knowledge of radar. His device detected motion in a room using ultrasound waves. As time passed, motion sensors evolved. Today they are more precise and employ different technologies. If you have a motion sensor light, it will use one of them:
Passive infrared (PIR)
Photoelectric
Active infrared
Dual technology
Photoelectric
Microwave
These sensors activate your light when they "feel" a motion. As a result, the light automatically turns off when it doesn't sense any movement.
Are you planning on purchasing sensor lights for your home? Here's what you need to know about indoor and outdoor motion sensor lights.
Motion Sensor Night Light for Indoor
You don't need to use only full automatic motion sensors when installing indoor sensor lights. Consider them only as an illumination solution for stairs and hallways. But when you need sensor lights for bedside and nightstands, an adjustable motion sensor light is the best option.
Indoor sensor lights come in four features: adjustable, ambient light, and time delay.
Wireless Installation Possible
If you are concerned about installation, we have good news – you don't have to worry about wiring or adding a junction box. Instead, you can buy a sticky type that can be installed anywhere. They are wireless and usually operate on the battery.
Motion Sensor Light Bulb
Another solution to circumvent a hardwired and plug-in indoor motion sensor is to leverage a motion sensor light bulb. It's the same size as a regular light bulb and can directly fit into a light socket in your storage or doorway.
The only drawback of the motion sensor light bulb is that it can notice people downside the bulb.
Motion Sensor Light for Outdoor
At RG Electric, we recommend that you stick to permanent hardwired solutions for an outdoor motion sensor. Yet, it doesn't mean that you can't use a battery-operated motion sensor light or solar-powered lighting.
Battery-Operated Motion Sensor Light
A battery-operated motion sensor typically requires two or three batteries to function properly. You will need to replace them every few months, but rechargeable batteries will be more cost-efficient. The con of the battery-powered detectors is corrosion that makes them deteriorate very quickly.
A battery-operated motion sensor night light that uses solar energy requires enough sunlight to operate. They are cheaper than other units but can become of no use during bad weather. You can opt for more expensive hybrid models that will keep the battery on the go for the longer term.
A great way to add outdoor motion sensor lighting is to have an expert electrician install it permanently. Thus, you won't have to bother yourself with changing the bulb now and then.
Why You Need an Electrician to Install a Motion Sensor Light
You need an electrician for plug-in motion sensor lighting. Hardwired solutions assume a wall box in place to install the light, but they are the best option because they provide brighter illumination. While battery-operated motion sensor lights are typically limited in lumens and work better indoors, hardwired units have a vast detection range that is perfect for outdoor use.

Besides, they come in various styles, from floodlights to lanterns. Contact Los Angeles electricians near you if you are considering motion sensor lighting for your home and need professional advice. Hiring a pro ensures a safe installation and a favorable outcome.