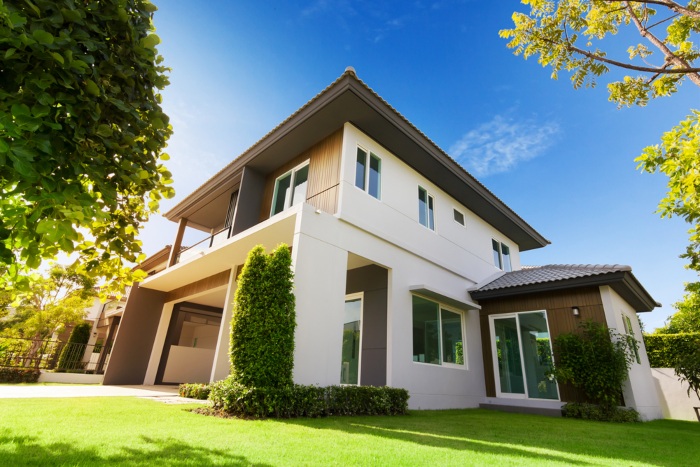 How to Increase the Value of Your Home
At some point, you might decide to sell your house or apartment. If you have kept your home in good condition over time, you will probably sell it at a decent price.
But before you put your house on sale, consider the ways that you can increase the value of your home. There are some things you can do to get more money, which RG Electric will talk about in this article.
What Does Affect the Value of Your Home?
Out of the large number of factors that affect the final cost of housing, there are several major ones. First, this is the location – proximity to the city center and the presence of parks within walking distance. Also, an important advantage is the developed infrastructure and the proximity to public transit, utility lines, highways, shops, and schools.

You can't change these indicators; however, there are a few additional ones that can significantly increase the value of your home. 
Quality Renovations
If you choose to do renovations using high-quality finishing materials, it will be a win-win deal both for you and the buyer. Make sure windows are double-glazed, especially if they overlook the road. You can upgrade the old frames if it isn't an option.

Many buyers are looking for move-in ready apartments –  this will increase valuation by at least 10%. Invest in neutral and durable solutions if you plan to make finishing a selling point.
As for the interior, an intricate design can be a reason a buyer brings down the price because they don't like it. In addition, it is worth removing all unnecessary items. Apartments with cluttered appearance look shabby and take much longer to sell.

The more free space you have, the better it will be perceived by buyers and merit a higher price. The best solution would be to use minimal tones and a natural palette for the interior and furniture.
Call Us (323) 5215131
New Roof
If you have a new roof with a 20-year warranty, for buyers, it means that they will save over the next twenty years compared to a home with a roof that has to be replaced in just a few years. Although the average cost of installing a new roof is around $9,000, it will improve the value of your home.
Create Comfort
Preparing a property for sale also involves buying things that create an atmosphere. The first impression of an apartment is the most important. Small details can make a big difference. Curtains on the windows, a tablecloth on the table, and a potted plant will help customers feel comfortable.

Light will help improve perception too. Screw in more powerful light bulbs and turn on all the lights before viewing – this will create a sense of celebration. Poorly lit rooms look repulsive.
Pay Attention to the Kitchen
The kitchen is the heart of any home, where families gather for dinners, and people hang out with friends. Old tiles, a leaky faucet, and stains on the walls will likely scare off potential buyers and negatively affect the value of a property.

Wipe all surfaces thoroughly, wash the sink, replace worn-out faucets and furniture, and remove old cupboards and dishes. The kitchen should look clean and literally shine. Running water filters, convenient dish storage systems, and exquisite wine racks add bonus points to your kitchen when showing your home to potential buyers.
Don't Forget About Bathroom
Plumbing should be up-to-date. Everything new is always more attractive. Rusty faucets, a cracked toilet, and streaks on bathroom walls will definitely not play in your favor. Besides, all plumbing should work properly. If something is out of order, get a professional plumber involved to increase the value of your home.
Electrical Upgrades
We've just talked about plumbing. What about your electrical system? If you want to sell your house successfully, you have to consider the following electrical repairs and upgrades:
Childproof your power outlets
Make the switch to Led lighting
Install dimmer switches
Get rid of old electric panels and breakers
Upgrade your data cabling and hardwiring
Upgrade your thermostat
Install solar panels
Buy new home appliances
You will significantly increase the value of your home if you follow these steps. Do you need electrical upgrades? Contact RG Electric, and we'll send a reliable and qualified Los Angeles electrician to ensure that your electrical system meets NEC standards and safety regulations.
Call Us (323) 5215131