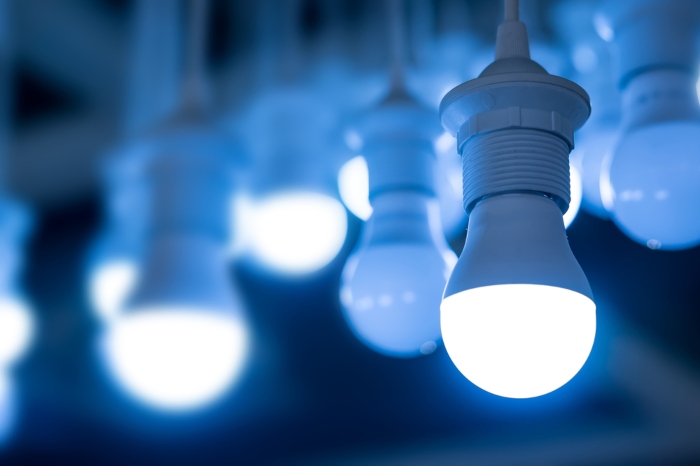 Dimmable LED Flashing
Dimmable LED flashing is a pretty common problem in residential and commercial settings. This is usually a case after major renovations when switching from traditional to LED lighting and connecting it to a dimmer switch. The question is: Why did LED bulbs start flickering after they had been connected to a dimmer switch?
The answer is that for the LED bulbs to be deemed correctly, you have to bear in mind 3 things:
Compatibility
You need LED bulbs rated as dimmable. This is a case especially when you have an old dimmer designed for halogen and incandescent light bulbs. As a result, your lights are flickering, and the dimmer may even produce a buzzing sound.

This means it isn't compatible with your new LED bulbs. So the first thing you need to do is change the old dimmer to the LED-compatible one and ensure that your LED bulbs are dimmable. So, everything should be fine once you've got an LED dimmer switch and LED dimmable light bulbs.
Troubleshooting
What if your lights are still flickering? Here are other things to look out for. Firstly, check out that you use the same brand of bulbs as the socket, which is especially true for downlights. Secondly, check your dimmer switch's rating and maximum electrical load so you are not overloading your circuit. Also, check the voltage of your dimmable LED lights. Some may be 220 volts, while your socket can accommodate only 110 volts.
Call Us (323) 5215131
Setting the Minimum Load
You need to set the minimum load on the dimmer itself. To do this, turn the dimmer all the way down to its lower setting. The next step is to use a circulate or level tuning dial, which you need to turn slowly down to the minimum. When the lights stop flashing, it will be the minimum light level for your dimmable LED lighting.
You need to know that different manufacturers have different load levels for the light bulbs. So when you change recessed or can lights, you may have to adjust this tuning dial to avoid dimmable LED flashing.
Replace All The Light Fixtures
Setting the minimum load can provide a solution to the issue. But it can be very annoying if you need to move the toggle up and down every time you turn on the light switch. Sometimes the only way to resolve a dimmable LED flashing is to change out the fixtures.

Contact a local electrician near you to inspect your indoor lighting. They will be able to help you select the fixtures that will best suit your installation.
Buy a Quality Product to Avoid Dimmable LED Flashing
You can avoid dimmable LED flickeringIf you buy high-tech dimmable switches like 3-way switches. Apart from many useful features, they allow for a minimum and maximum brightness, which often solves a dimmable LED flashing problem. In a nutshell, purchasing quality LED bulbs, and a high-quality dimmer switch is very important. For example, at RG Electric, we recommend the following bulbs:
Cree's Exceptional Light Quality line of A19 bulbs
Feit Electric 60 W/40 W Equivalent Daylight Dimmable A19 bulb
Sunco Lighting 6W Dimmable G25 LED Vanity Light Bulb
Philips Hue A19 LED Smart Bulb.
If you want LED dimmable bulbs and dimmer switches to be installed in your home, our Los Angeles electricians provide outdoor and indoor lighting installation services.
Call Us (323) 5215131