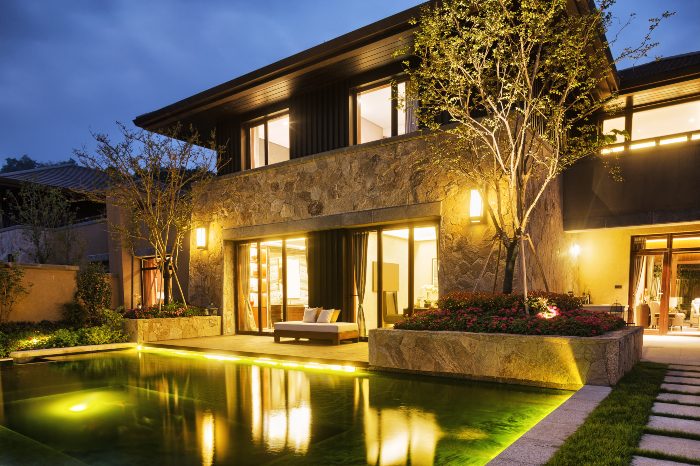 Fixing Lights Flickering in the House

The light flicker is an increasingly common electrical issue. If you decide to tackle the problem yourself, keep in mind about dangers of electric shock. If you don't have basic skills and understanding of how electricity works or necessary tools for electrical works, we strongly advise you to hire a qualified electrical service.
If you are in Los Angeles or its suburb areas, RG Electric can assist with flickering lights. Feel free to call us today at (323) 521513.
Nothing is good in lights flickering in the house unless these are magical Christmas tree lights twinkling like stars. A blinking light, for example, in your bedroom, might be caused by a benign reason which you can easily DIY. However, the root cause in other instances requires calling a pro to fix hazardous electricals, such as loose wiring or overload on a circuit.
In this article, we'll try to outline common reasons for flickering lights and provide tips on how to repair them if the electrical problem doesn't pose a health threat. For other serious reasons, you should seek the help of professional electricians.
Problems You Can Try Fixing Yourself
A sporadic light flickering in the house may not be a big concern, and it's likely to be caused by the following problems:
Issues with your light bulb
A switch started to fail
Old or incompatible dimmer
A faulty bulb in a lamp
Issues with Your Light Bulb
Sometimes you can easily resolve flickering light issues in the house by simply tightening loose bulbs. To do that, you need to turn off the power and screw the bulb in more tightly. But don't forget to use gloves to avoid burning your hands with the hot bulb.
Also, a lot of times, the metal contacts inside the light socket corrode over time. We don't recommend cleaning out the corroded spots. It's better to replace the socket.
A Switch Started to Fail
You have checked the bulbs, and it seems they aren't a problem. So the next thing you can do is examine the wall switches. If your switch feels spongy when you push it up and down, it means that the springs are worn out, which causes the flickering. The only solution then is replacing the switch.
To replace the switch, you must first ensure that the power is turned off. You can buy an electrical tester in any hardware store to test this. Then, you'll need a couple of screwdrivers and electrical pliers.
Remove screws from the switch faceplate with a flat tip screwdriver.
Undo screws that hold on the switch.
Pull out the switch, and you'll usually see three wires (2 wires for old in homes).
Remove two black wires and a ground wire by undoing screws.
Bend the edges of wires with pliers and make them look like a candy cane.
Take a new switch and connect the wires clockwise around the loosened crews.
Make them tight by adjusting the "the candy cane" gap.
Tight the wires up
Put the switch inside the wall and tighten the screws
Put the plate back and tighten the screws.
A new switch should fix the problem of lights flickering in the house.
Old or Incompatible Dimmers
Everyone is putting LED bulbs which is great, but there are two problems with this – not all of them are dimmable, and some older dimmers are not LED compatible. These two issues cause flickering lights in your house. So you need to make sure that you have a dimmable LED bulb and an LED-compatible dimmer to avoid flicker.
The solution is to have LED dimmable bulbs or upgrade an old dimmable with the LED-compatible one.
Faulty Bulb in a Lamp
In case of light flicker in a lamp, first, see if the same problem persists with other lamps in your house. If not, you can blame a faulty bulb or different wire segments, such as a lamp switcher or plug. You will hear a vibration sound if the problem is with the switcher; it tells you about a loose connection. Then, you can simply tighten the screws and wires.
You can test a bulb with other lamp sockets. If the light stops blinking, it can be that it's time to replace your old lamp. However, if the bulb keeps fluttering, you might have an issue with your outlet or an electrical circuit. In this case, call an electrician for further inspection.
Lights Flickering In the House You Can't Fix Yourself
We highly recommend consulting with certified electricians before undertaking any electrical repairs, even with the minor electrical problems described above.
While DIYing a new switch can save you money and time, some electrical issues causing flickering can't be resolved without a professional. So which ones require immediate attention? Let's look at the typical causes:
Overloaded circuit
Outdated wiring
Voltage drops and spikes
Neighborhood transformer issue
Lights flickering in the whole house
Overloaded Circuit
An overloaded circuit usually happens when we turn on a large appliance. As a result, you can notice lights blinking, which isn't dangerous if it happens rarely. On the other hand, a persistent flicker indicates that your wiring fails to handle the load. Along with flickering, you may hear a buzzing sound. These are signs of a possible electrical fire.
Sometimes the problem is with the weak circuit breaker, and you need to contact an electrician to upgrade the breaker that can process the extra voltage. Other times, the issue is in bad wiring. In either case, you should look for the help of electrical services.
Loose Wiring
We've already discussed that a poorly tighter bulb can cause flickering. In the same manner, loose wiring could be responsible for flickering. It can range from small problems like the improperly connected switch or outdated dimmers and outlets to major ones such as a circuit breaker or even wiring issues.
At RG electric, we have experts providing a wiring service. You can call our electricians, and they will check the electricity flow to eliminate flickering lights in your house.
Voltage drops and spikes
Voltage drops and spikes are considered normal if they occur once in a while. As we use different electrical devices and appliances, they are designed to increase and decrease the electrical load automatically. Think of a refrigerator, for example, that switches on and off constantly.


Therefore, these factors naturally affect the electrical load and sometimes cause flickering. However, you need to start worrying if lights flicker becomes regular.
Typically, your voltage level should range between 115 and 125 volts if you have a 120-volt circuit. Anything over 125 volt is a sign of a potential fire hazard.
Distribution Transformer Issue
Neighborhood transformers, also known as distribution transformers, control the whole neighborhood's electrical flow. Since your electrical system is part of that machine, you can experience lights flickering in your house when someone uses high-voltage appliances. On the flip side, if your neighbors complain about light blinking, the problem may lie in the utility service.
Major Electrical Issues
Lights flickering in the house may be restricted to only one room, or you may notice it's happening throughout the house. The latter can be connected to the main service cable or meter box if the electrical panel inside your home works properly.
Don't delay calling an electrician because flickering lights are often a warning sign of electrical wiring problems.