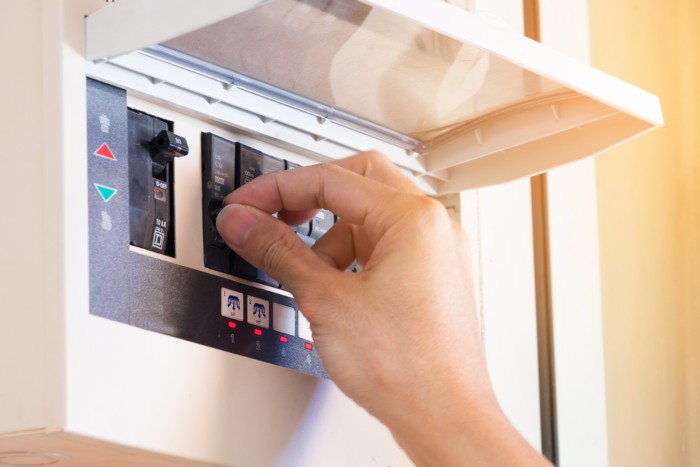 Arc-Fault Circuit Interrupter (AFCI)
Over the years, thousands of fire cases have occurred in residential homes and commercial organisations in several countries. This ugly event is mostly attributed to faulty wiring and electrical installations.
The National Electric Manufacturer Association (NEMA) and National Electric Code (NEC) has openly supported the use of Arc-Fault Circuit Interrupter (AFCI) technology to help save lives and property. It is an essential safety measure to prevent fire outbreaks in residential homes and commercial organisations.
AFCI is a total breakthrough to averting fire occurrences by preventing electrical fires that occur behind the wall due to arcing. However, the hidden nature of arcing makes it more dangerous and tedious to detect. Therefore, it can spread rapidly.
Hence, it is highly important to understand what AFCI is and how it works to help reduce the risk of fire outbreaks. Therefore, proceed with this article, as you will find answers to your recurring questions about installing AFCI.
What is AFCI Breaker?
An Arc-Fault Circuit Interrupter (AFCI) is an advanced technology device used to detect electric arc and minimise the risk of electrical fire outbreak. The device is designed to significantly differentiate between a harmless arc and a potentially dangerous one.
In 1999, the National Electric Code mandate (NEC) instructed the installation of AFCI in all bedrooms of residential homes. It further added AFCI protection to all branch circuits in both homes and commercial organisations in 2008.
The breaker functions in close relationship with the electricity flow in the wiring by monitoring the waveform of the electrical current. It instantly interrupts the electrical flow if it detects any changes in the wave pattern of the electricity. An AFCI can detect, respond and interrupt any slight change in the wave pattern of electricity.
The AFCI is designed to detect a wide range of electric arcs caused by electric faults to minimise the risk of electricity igniting a fire.
What is an Electric Arc?
Electric arc occurs when electric energy jumps across an air gap from a charged component to a grounded or neutral component. This event produces a glowing spark that serves as ignition for domestic fire. This process can be likened to transferring charges from an electrically charged cloud through the atmospheric gap to a neutral cloud or earth during lightning and thunder. As lightning can cause fire, also electric arc can produce high levels of heat and fire generated from faulty domestic wiring.
Electric arcs are produced where there is improper installation of electric wiring or when the insulation of wires in connections is damaged. This occurrence leads to a buzzing sound when you plug in some appliances. Therefore, you must contact an electrician to locate the sound source and fix it.
Here are RG Electrics; we provide the best solutions to all electrical problems to save lives and properties.
Frequently Asked Questions about AFCI
How Does an AFCI work?
Unlike other standard circuit breakers that detect whether a circuit is overloaded or short, an AFCI uses advanced technology to detect arcing conditions. As a result, the AFCI can detect both dangerous and normal arcs.
Regular appliances used in homes produces normal arcs, such as motor vacuum cleaner. Sometimes, light flicking may be a normal arcing condition
Dangerous arcs are majorly caused by damaged insulation. The AFCI technology is designed to detect if the event is dangerous when arcing occurs.
Is There any Special Guideline for the Installation of AFCI?
There is no special requirement or guideline to installing an AFCI breaker other than a proper installation by a competent and licensed electrician. However, special considerations for technologies that differ from conventional circuit breakers should be noted, such as the shared neutral application. Therefore, the installation should be done as stated in the instruction from the manufacturer.
The basic difference in installing the AFCI breaker versus the conventional circuit breaker is the requirement to connect both the hot and neutral conductor to the terminals of the arc-fault circuit interrupter (AFCI). In the conventional circuit breaker, the hot conductor is connected to the circuit terminal, and the neutral conductor is connected directly to the neutral bar of the load centre.
Are Arc-Fault Circuit Interrupter (AFCI) and Ground Fault Circuit Interrupter (GFCI) Similar?
No, the major difference between AFCI and GFCI is their function. In functioning, the GFCI protects people in homes and commercial organisations against electrocution if particular electrical equipment or appliance becomes too charged due to ground fault.
AFCI protect against arc fault that causes fire outbreak. However, AFCI and GFCI can co-exist and complement each other as protection for lives and properties.
Conclusion
The use of electricity is a huge part of human life because it is cheap saves time, but it is highly dangerous. The electrical system is dangerous, and only a competent electrician can diagnose any fault in the system and fix the fault. Therefore, contact professionals to fix the fault when you have any electrical issues in your homes or commercial organisation.
Contact us to resolve all electricity-related issues as electrical problems are solved when detected early.