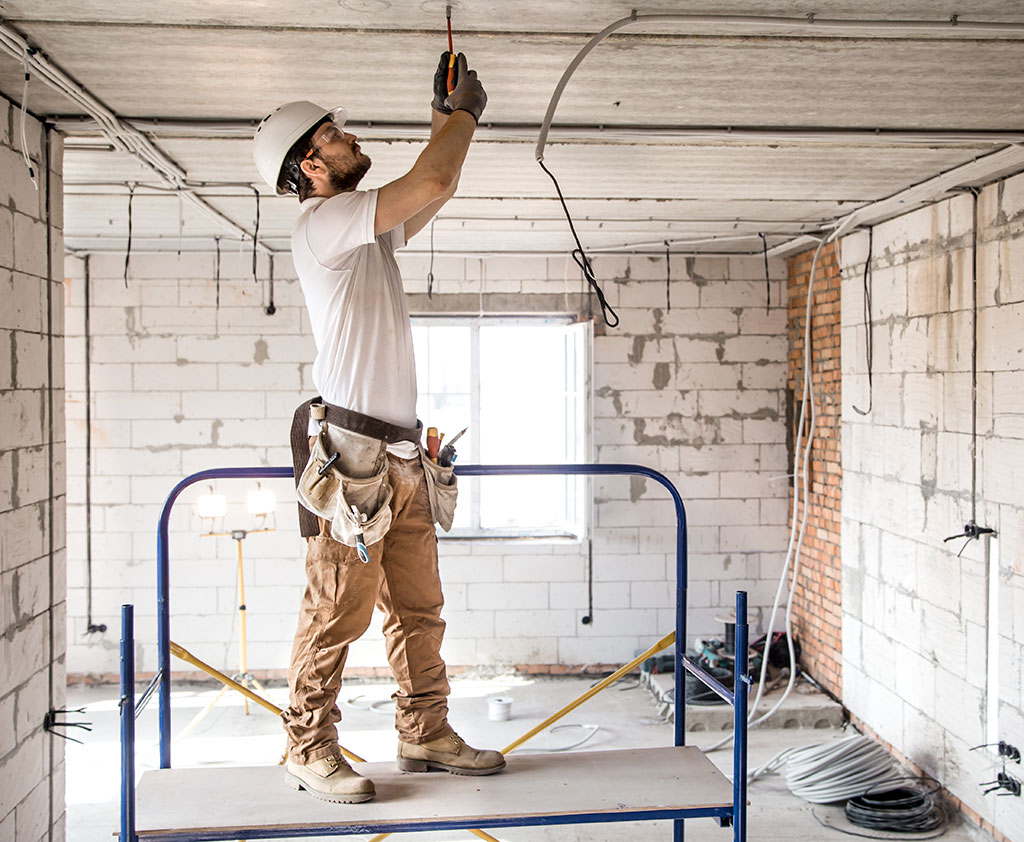 Chatsworth electrician
At RG Electric, 24/7 Chatsworth electrician services of Los Angeles, we understand how important it is to
have an electrical system that you can rely on. Outlets and switches should work efficiently, securely, and powerfully to keep you comfy and even keep your bills low. We are ready to help you on all verticals with our trusted wiring installation, maintenance, repair, and upgrade services.
Our business has a team of professional technicians throughout the county of Los Angeles. We provide services to each of our areas, so you can be sure that your electrical service experience will be a local expert backed by quality and standards stipulated by NEC. With constant training and a customer-focused approach, you have nothing to lose by giving us a call as soon as possible.
Chatsworth Comprehensive Electrician Services
We have provided quality electrical repair and installation services for over four years in Los Angeles and its suburban neighborhoods. Our highly competent 24/7 Chatsworth electrician will get your electricals working properly. When you choose RG Electric, you know you are getting the following services:
Electrical panel upgrades
Circuit breakers
Wiring services
Electrical switches and outlets
Whole House Surge Protectors
Other typical services include:
Smoke detector installation
Indoor lighting
Outdoor lighting installation
Ceiling fan installation & repairs
Learn about our service areas and find your nearest location. Los Angeles, Culver City, Huntington Park, Long Beach, LA Metro Area, and Santa Monica are our main geographies.
Chatsworth Electrical Company's Credibility
How can you verify a licensed electrician? A competent technician must carry out electricals; thus, a professional should have the technical expertise, education, certification, and necessary equipment and tools to do the installation correctly.
On our board, we have electricians with journeyman licenses. This means that our residential technicians have 4,800 hours of work experience. In addition, general electricians have completed 8,000 hours of experience working for an electrical contractor installing, constructing, or maintaining electrical systems. They are also known as master electricians permitted to work as installers of new electrical wiring, certifying compliance with NEC, and providing all other services in the electrical trade.
Commercial Wiring
Is your commercial wiring accessible enough for repairs, shut-off, and maintenance? If you are not sure, we can dispatch a 24/7 electrician to Chatsworth to take additional requirements and ensure the safety of anyone on the site as more wiring is exposed. Balance power has to be maintained as well. Our electricians can interpret wiring symbols and create electrical systems to ensure adequate power balance and support operation.
At RG Electric, we are adepts in all commercial electrical wiring. Our service extends to commercial electrical installations, electrical maintenance services, and data cabling installation. We have installation projects in business centers, shopping malls, and offices in our portfolio. So if you need a commercial electrical service, contact us today.
Residential Wiring by a Chatsworth Electrician 24/7
Have you noticed that your appliances get damaged quickly? You may blame the poor quality, but it can be your circuit causing it in reality. On the other hand, frequent electrical surges, sags, and dips in power are likely triggered by a faulty device.
Problems with switches may be attributed to malfunctioning wiring. Too often, homeowners can't understand why their lights sometimes are too bright and other times too dim. The problem remains persistent even when all bulbs are identical, while the only solution is to fix a neutral connection which a qualified technician can only do.
A Chatsworth electrician 24/7 from RG Electric can diagnose the problems with your electricals for safety assurance.
Circuit Breaker Repairs
Circuit breakers serve a very important purpose – they clear faults and protect us and our expensive appliances. Unfortunately, homes built before the 1960s might have a fuse box instead of a panel, which may not be sufficient to handle the powering load of your home. Older service electrical panels get out of work frequently, requiring ongoing repairs. You can cut bills by installing a new panel that will serve you many years ahead without being a heavy load on your budget.
Whether you need to repair your breaker or replace your old one, our Chatsworth residential and commercial electricians can help. At RG Electric, we offer breaker circuit solutions and electrical panel installation, such as diagnosis, upgrading, increasing circuit capacity, enhancing safety features, and maintenance.
Installing USB Outlets
An outlet with a USB port is an exciting invention that perfectly accommodates our smartphone obsession. However, the question is whether you can replace your old outlet with a USB yourself or you should call an electrician. Indeed, you'll find lots of resources on the USB outlet installation to DIY; however, it's advisable to bring an electrician to do the job.
Only professionals can know if the selected outlet complies with electrical code changes and whether a client needs to buy a GFCI receptacle. In addition, there are two different configurations, and you want to know what you are dealing with. Finally, these outlets vary by type, with some having a low charging power. If you use a low-capacity outlet, it will take ages to charge two devices at a time. In a nutshell, let a trained professional install your USB outlet in Chatsworth or any Los Angeles area for best outcomes and your needs.
Emergency Repairs 24/7
It's paramount to know when you are on the brink of experiencing an electrical emergency. It may occur when your circuit breaker keeps tripping, the outlet is burnt and smelly, or it emits smoke. You are also potentially dealing with an emergency when your outlet is sparking or you hear a noise in a breaker box. These are just a fraction of disturbing signs.
The only option you have when it comes to this is to contact an electrician to carry out emergency electrical repairs. RG Electric is ready to help you out any time. We'll send a 24/7 Chatsworth electrician to your home immediately.
FAQ
Is a licensed and certified electrician the same?
A license is a permission from state authorities to perform work as an electrician, while certification is an educational credential. Chatsworth electricians under RG Electric are certified and licensed to provide electrical services.
How are commercial buildings wired?
In commercial premises, wiring is wrapped in conduits or ceiling rafters for protection.
What type of wiring is used in a commercial building?
According to NEC, the MC-type metal-clad cable is commonly used in commercial constructions.
Can I wire my own commercial building?
Wiring installation must be carried out only by a licensed electrician. You can rely on 24/7 Chatsworth electrician services with experienced technicians who work on commercial wiring regularly.
What type of electrical wiring is used at home?
NM cable is typically used for home wiring. It contains two or more wires contained in the plastic sheathing.
Should a home wiring have a neutral wire?
House wiring typically consists of three wires: live wire, neutral wire, and ground wire.
Do USB outlets require different wiring?
USB outlets are installed the same as a standard outlet.
Are USB outlets safe?
USB outlets are safe to use, provided you hire a qualified electrician.