Burbank Electrician Services
Hiring a professional electrical company comes with a host of benefits. It can deal with any electrical challenge that you may experience. It offers electricians that can do simple and complex jobs. When you choose 24/7 Burbank electrician services like RG Electric, you choose competent technicians.
Our electricians in Burbank are committed to their job, which means they guarantee customer satisfaction. The technical crew always comes on the scheduled time and provides the quality you expect in a timeframe that's expected. So markedly, when you use a professional electrical service, you are ensuring great electricals at your home.
24/7 Burbank Electrician Services from A to Z
If the home is the center of life, you want your home to be safe. It all starts with a reliable and secure wiring system. Our team has experience performing general electric repairs, such as upgrading electrical panels, electrical switches and outlets, circuit repairs, and installing new wires. In addition, they can deliver smoke detector installation, indoor lighting, and outdoor lighting installation. If you need whole house surge protectors to be put in place, they can provide that service too.
Whether you desire to replace traditional outlets with LEDs, a hot tub or swim spa in your yard, or your family has decided to replace Christmas lights, our staff of electricians can change your home's look in one day. It doesn't matter whether you need just outlets replaced or your entire electrical panel; we can get the job done within the agreed timeline.
Commercial Burbank Electrician Services
Are you looking to make your business risk-free in a broad sense? Hotels, restaurants, condominiums, and conference rooms can't operate without a safe electrical system. Perhaps you want to get your facilities inspected to ensure no faulty wiring. Or maybe you need lighting upgrades and retrofits to save money on energy costs. Our commercial electricians are not only well-trained in this area, but they also perform work in such a way that doesn't interfere with the routine processes of the business. If you are a landlord that has tenants in your commercial facilities, we can provide you with a wide range of services necessary to ensure maximum comfort and operations within those facilities.
24/7 Burbank electrician services are available during the night, on weekends, or some other off-hours; you can contact us any time to get your electrical job done.
Eliminating Day-to-Day Switches and Outlets Issues
The most frequent electricals are related to switches and outlets. And the most common light switch problems are the light doesn't turn, heat, sparks, noise, etc. Yet few think that an outlet or switch in the wrong place can also pose some issues. So, for example, if you are renovating your house, it's worth considering a Burbank electrician to advise on an electrical outlet and switch tailored to your home. Although you can find a lot of blog articles on DIY outlet and switch placement, in our opinion, only qualified electricians know how to install these for countertop appliances in proper places, ensure that your electrical panel and sockets can process the wattage of your devices without overloading and much more.
Overall, the advantage of hiring a professional Burbank electrician is that he can improve the entire functionality of your home, allowing you to place custom outlets, such as floor outlets, dimmer switches, and smart home lighting automation.
GFCI Installation Services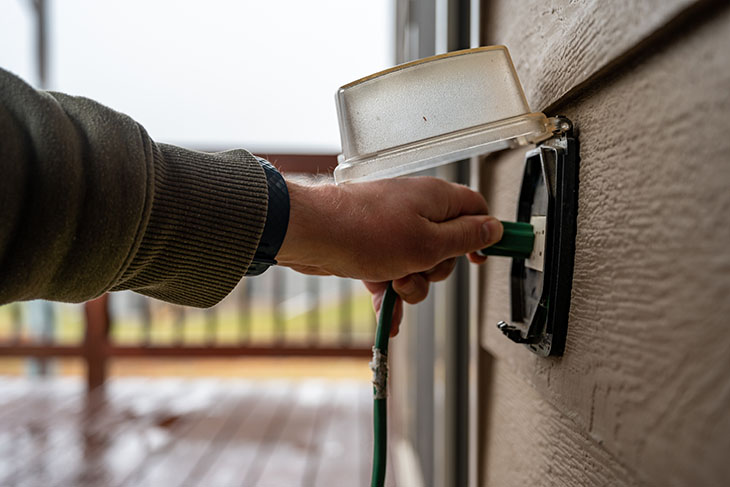 Throughout our work in different residential buildings, we were surprised to discover how many families living in homes built in the 50s don't know about GFCI outlets. So when we come across facilities that were wired before this receptacle was invented, we strongly advise households to replace their outlets with GFCIs. Neither landlords nor homeowners should not think of GFCI outlets as an unnecessary expense. Everyone should use electricity with care and common sense to avoid hazards, and our job is to inform our clients how to be safe every time. GFCIs should be installed in bathrooms, kitchens, basements, and outdoors.
Another problem we come across is when a GFCI outlet doesn't reset. If you keep pushing a "Test" button and the power doesn't go off, it's likely a bad GFCI. Or, in another scenario, the power goes off when pushing a test button, but the power doesn't go off upon pressing the reset button. It also means the GFCI has become faulty. What you can do is contact a Burbank electrician to replace it.
Electrical Boxes and Panels Installation
DIY on electrical boxes is very common, but unfortunately, homeowners often install them wrongly. Common mistakes are too short wires, leaving cables unprotected, poor support for outlets and switches. Besides, most homeowners don't have time to maintain their fuse boxes properly. Furthermore, not many know that they can even get them replaced with an electrical panel, which is more convenient and suited to modern appliances that can handle higher electrical loads. Burbank electrician services are always available if you decide to have a complete upgrade to an electrical panel. Or, should you make up your mind about retaining them, we can advise on the best types of electrical boxes you should have.
Hot Tub Installation by Burbank Electrician Services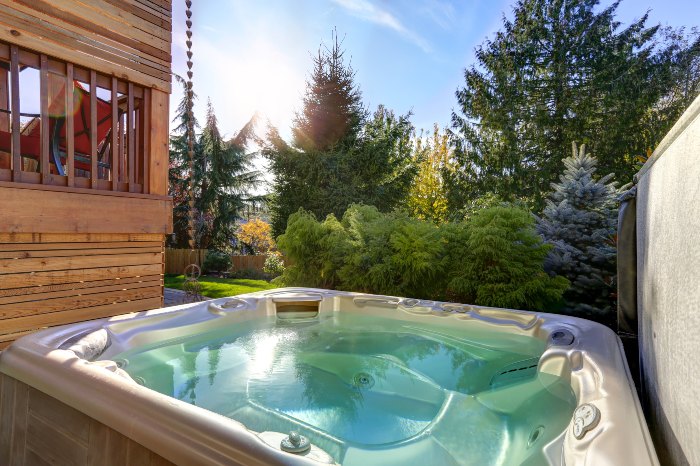 Indoor and outdoor hot tubs are extremely popular in California and other states. In fact, hot tub sales nationally increased to 25% on average due to travel restrictions associated with the pandemic. So swim spas at the home's backyard has become a relaxing getaway for many.
If you purchased a hot tub, you should call professional electricians to do the job and, thus, avoid common hot tub wiring mistakes. Let RG Electric perform a quality installation you can trust. We know how and where to install spas with safety codes and considerations in mind. 
Emergency Services 24/7
Emergencies occur when we are totally unprepared to deal with them. If you are searching for emergency electrical repairs in Burbank, you can rely on the RG Electric team to help you out early in the morning, on the weekend, or even on holiday. We can dispatch an electrical technician to your home immediately if you are experiencing an emergency.
You can request our services to solve these critical issues:
Power outage
Noisy breaker box
Burnt outlet
Burning smells
The circuit breaker keeps tripping
FAQ
What type of electrical jobs do commercial electricians do?
They make installations, upgrade wiring, repair, and replace inadequate circuits at offices, shopping malls, restaurants, and other commercial sites.
Where is the GFCI installed?
GFCIs are installed in areas where wet and moisture are present, such as bathrooms, garages, basements, laundry rooms, outdoor lighting, and crawl spaces.
Can you install switches and outlets on the same circuit?
In some cases, you can, and it would be going against a code in other situations. You have to consult with an electrician to ensure the right solution.
Do you need an electrician to install a GFCI?
You should consider an electrician to wire the GFCI receptacle, especially if you have old wiring and outlets.
What kind of wiring is needed for a hot tub?
Under the NEC, the wiring should be GFCI protected on a 22V0 to 240V system and supplied with a 50- or 60-amp circuit.
Do hot tubs need plumbing?
Hot tubs don't need plumbing because they are fully portable units.
What is the optimal distance between a hot tub and a house?
The tub should be installed at least 5 feet from the property line in California.
How soon can your electrician arrive?
RG Electric is headquartered at the following address: 4924 Balboa Blvd, Encino. It will take about 20 minutes to get to Burbank.