Culver City Electric services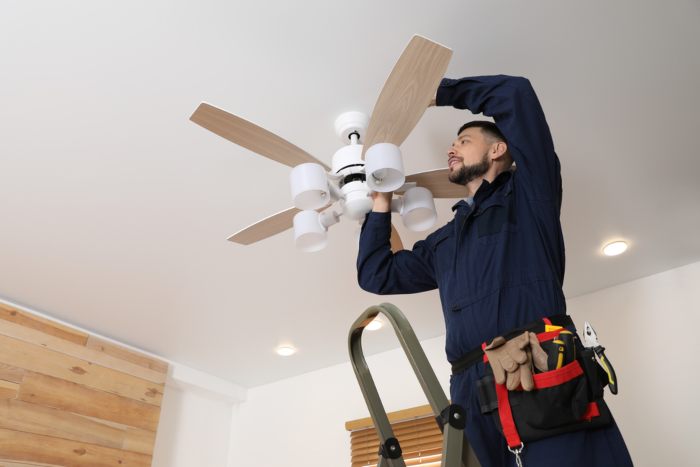 RG Electric provides Culver City electric services for homeowners and commercial establishments. It is a family-owned business that seeks to provide the best services in the Culver City area. We have repeatedly achieved reliable and excellent services due to the very experienced electricians working on our team for several years – this is an open secret to our prestige.
Their varied expertise translates to quick delivery of electrical services in both home and commercial contexts at fair prices. In Culver City, our clients have been pleased with the high safety assurance we incorporate in our electrical works. We specialize in fixing outlets to fix your new standing fan, all the way to the whole house wiring.
Electric Services for Residential Homes
All the work performed by our electricians is based on the knowledge of the local code requirements. For example, there are new requirements for a ground-fault circuit-interrupter (GFCI) for outdoor outlets. Unfortunately, many electrical contractors miss that information, but we know that under the 2020 NEC, all single-phase branch circuits rated at 150V or less to ground and 50A or less and located outdoors for dwelling units must have GFCI protection for personnel.

In addition, Culver City electric services of RG Electric also are notable for a wide range of projects that cover many
aspects of electric upgrade and repairs. In particular, we deliver the following services:

• Electrical panel upgrades
• Electrical repairs
• Circuit breakers
• Wiring services
• Electrical switches and outlets
• Whole House Surge Protectors
• Smoke detector installation
• Indoor lighting
• Outdoor lighting installation
• Ceiling fan installation & repairs

You can always ask for a free estimate before we undertake any work. Whenever you encounter residential electric damages, or you need to check your electrical panels, outlets, and lighting fixtures safely, you can call us to fix the problem.
Electric Services for Commercial Premises
RG Electric is a full-fledged Culver City electric company offering a consistent service to all commercial needs, with electricians holding certifications and licenses to conduct varying jobs.
Commercial electrical services refer to any electric installations or upgrades in office buildings, schools, or hospitals. The scope of the work is typically associated with the installation of safety and security systems, such as cameras. When it comes to lighting, motion and energy-saving are frequently required services. Other works involve intercoms, fire alarms, smoke detectors, rewiring, and other electrical upgrades.
Culver City Electric Services for Emergency Repairs
Most people don't have deep knowledge about electric works and how electric systems function, so it could be challenging to understand whether you need the urgent assistance of an electrician.
Some residential homes were built a long time ago, and their electric wiring is likely to be worn out.
Therefore, not replacing wiring before renovation works in your apartment could end up destroying brand new interior design if your old wiring shows all signs of a fire hazard. So, our Culver City electric company can provide any emergency electrical services should you experience an emergency.
EV Charger Installation in Culver City
With a 39,169 population, Culver City has only 190 public charging stations (Level 2 and Level 3) within 15 km. Therefore, it's very convenient to have charging stations at homes. The selection of EV charging stations is abundant, and clients can be sure that they'll find one that meets their needs. The expert electricians at Culver City Electric company can perform EV charger installations for residential homes and commercial businesses around the area.
What to Expect?
As a professional crew, we'll evaluate your project. We'll also provide tips on how you can be more eco-friendly and reduce the expenses of electrical bills by upgrading to energy-efficient lighting. You will receive our estimate and an accurate breakdown of what to expect.
RG takes responsibility for the following:

• Arranging evaluations and inspections
• Managing all aspects of the project
• Collaborating with designers and architects if needed
• Working within a client's budget
• Hiring and overseeing the sub-contractors

Besides, Culver City Electric company has the required safety procedures in place, such as insurance for both you as the owners and the workers, so that everyone is protected.
Installing Renewables for Your Home
Our team recognizes a high demand for renewable power in California state. Many cities have joined the Clean Power Alliance (CPA), including Culver City, to protect climate change, reduce pollution, protect the public's health and preserve our planet for future generations. Given this, we're taking steps to increase the role of environmentally sustainable sources by leveraging opportunities offered by the solar industry. If you wish to set up solar panels on the roof, you can rest assured that we'll bring relevant skill sets, subcontractors, and dedicated solar companies to the area.