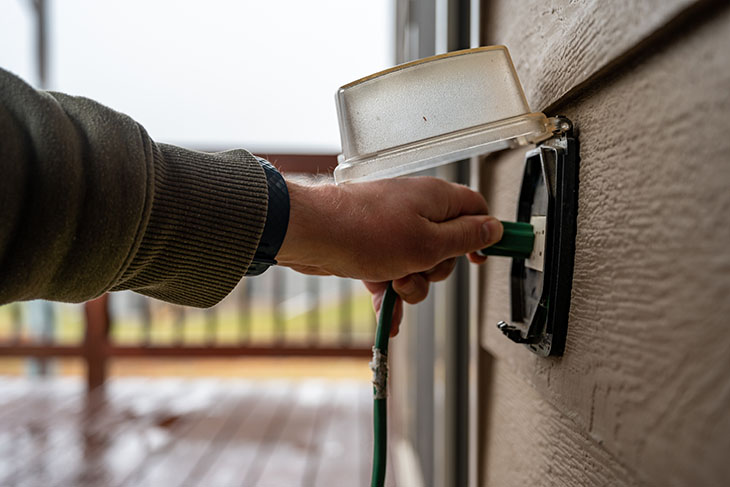 GFCI outlet won't reset? This is why
A ground-fault circuit interrupter – GFCI outlet is truly a genius invention attributed to Charles Dalziel, a professor of electrical engineering at the University of California. This intelligent device installed in electric equipment or built into power cords controls the current flow. It has helped to save many lives across the US. For example, did you know that approximately 200 people in our country still die from ground faults? And that number could've been much higher if not for the GFCI preventive kicks.
Thanks to a GFCI outlet, I am protected, but I want my power back

A GFCI outlet reset sometimes can turn out to be a real headache. But, on the other hand, if something doesn't work, it might give a hint you are at potential risk, especially when it comes to electricity. If you happen to be in a bathroom or garage and suddenly hear a distinct pop-out sound, one of the reasons could be a hazardous current leak. It means your receptacle got switched off to protect you from shock, and consequently, outlets connected to it went dead. Then what to do?
Possible Scenarios with GFCI Outlet Reset
Unless you suffer electrophobia, all you need to do is to reset a GFCI outlet.

NOT YOUR CASE:

• You will easily reset a GFCI – press on the RESET button, and your appliances start working again.

YOU CASE assuming you have already checked your circuit breaker for a tripped circuit and blown fuse in the first place:

• You'll reset the GFCI from the second trial – plug and unplug each appliance to detect which causes tripping the GFCI. Once detected, unload the outlet, and it might help.
• You can reset it from the third trial – you have at home more than one GFCI receptacle, and one of them in the line is causing a problem, affecting others. You find it, troubleshoot, fix, and reset successfully.
• You'll reset it from the fourth trial – other regular outlets are dead due to ground fault, and your ground-fault interrupter responds to it. So you find them, troubleshoot, fix, and reset GFCI successfully.
• You can reset GFCI from the fifth trial – turn off the main breaker and inspect the outlet's electrical box for loose crews, loose wire connections, worn-out insulation, wet, conductive dust, and debris. Then, you fix the problem and successfully reset the outlet.
• No matter what you do, the reset button keeps tripping – you have a bad GFCI outlet, which must be replaced.
What You Need To Know About GFCI Outlet Reset Issues
Ground-fault causes short circuits and leakage current, and 90% of these occur due to insulation deterioration on wires and cables. A "Bad GFCI" is an unlikely reason for it to keep resetting. You can tell for sure it's dead if you press a TEST button, and instead of tripping, it stays where it is and keeps running things in your house. This means it isn't protecting you.
GFCI Receptacles Before and After 2002
As you already understood from the previous paragraph, a GFCI can stop running if connected poorly. However, GFCI receptacles that have been manufactured since 2002 will not reset if they are connected wrong, and they're not receiving power (e.g., when the power is turned off).
Bottom Line

The reasons why your GFCI outlet won't reset could be evident and hidden, requiring thorough testing. With any electrical repairs, it's better to rely on qualified and professional electricians to be on the safe side.