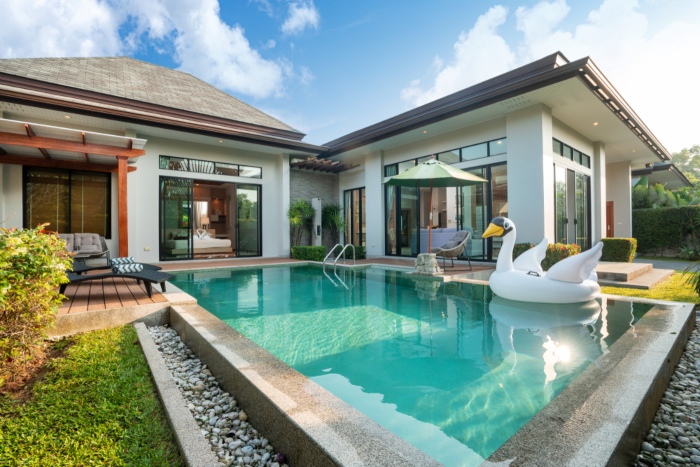 Tips to Get Ready for Pool Heater Installation
How is a pool heater installed? That's indeed one of the most frequently asked questions by the owners of houses with a swimming pool. Even though it might seem like a complicated task to install a pool heater at your home, it immediately becomes an attractive thing to do once you get ready for it!
Nobody doubts that swimming pools are a terrific way to cool down in the sweltering summer. But sometimes, you just can't use them for specific reasons, such as poor installation. Whether your pool doesn't receive enough sunlight or is located where the nights are often chilly, heating your pool is necessary to maintain warm water.
Once you have the required supplies and tools on hand, installing a pool heater is an easy operation that only takes a couple of hours. Still, if you want to use some professional help from experts in the field of electricity, RG Electrics' qualified team is always there to help you!
How to Get Ready for Pool Heater Installation?
After you make sure the ground is somewhat flat and that any dirt, trash, stones, roots, and other debris are cleaned, you can move further with the heater installation. Before beginning the installation, ensure all objects, such as gas lines and electrical cables, are removed from the area.
Now it's time to install a new pool heater after you've prepped the space for it.
1: Choose your heater
First, you need to choose the proper pool heater. RG Electric offers both gas and electric pool heaters, meaning that you are the one who has to decide which is ideal for you based on your preferences, budget, and pool features.
A gas heater is perfect if you need a highly effective appliance that can reduce your energy costs. On the other hand, because of its increased safety, a costlier electric model can be worthwhile.
2: Where to Install
Choosing a location for the pool heater installation is the next step. It will mostly rely on the size, shape, and available area surrounding your swimming pool for moving tools and equipment.
If there isn't a lot of space between your yard's structures or trees in the back, you'll need to move the heater closer to the front.
Call Us (323) 5215131
3: Install the equipment pad
Make a hole for the equipment pad that will be needed to install the pool heater parts and keep them all in place. The components for your pool heater, including cables from the electrical junction box and equipment pad, as well as a gas line from your regulator, must then be installed and connected.
You must fasten the equipment pad to your installation location once everything has been attached to its respective pieces correctly.
4: Connect the swimming pool heater
As a final step, the heater itself has to be connected. Make sure all of your tools and equipment are out of the way before you turn anything on. Once everything is connected properly, check that any extra parts have been put in the correct way by figuring out which way they must spin for water to travel through them.
Once all connections have been made, turn off any shut-off valves and gradually open the gas lines to your pool heater. Keep in mind that there shouldn't be any leaks if everything was connected properly.
How Much Does a Pool Heater Cost?
Before you decide to install a pool heater, you probably want to be sure about the pool heater cost. The truth is that a pool heater's setup and running expenses range from $300 to $5,000, with an average price of $2,000 per heater.
Most people can't afford to install an expensive, heavy-duty system with all the bells and whistles, so they'll have to decide between going smaller or investing in something more powerful. After taking these things into consideration, the chances are clear whether installing an indoor pool heater makes sense or not.
Installing a Solar Pool Heater
Your swimming pool heating costs might be significantly reduced if you add a solar pool heater. They are priced similarly to heat pumps and gas pool heaters and have comparatively lower annual operating costs. One of the most cost-effective uses of solar energy in some regions is solar pool heating.
Purchasing and installing a solar pool heating system typically costs between $2,500 and $4,000. They generally last longer than pool heaters powered by gas or heat pumps.
Useful Tips for Pool Heater Installation
It will be more difficult to monitor and install your new heater if you drain the pool.
Make sure there is plenty of free space on all sides and at least 18 inches above the area where the pool heater will be placed.
Use enough Teflon tape to connect the pipes at their joints and fittings.
During the installation procedure, double-check all electrical connections before powering on your device.
Summary
All in all, a pool heater is a great addition to any pool, whether it is above-ground or in-ground. They are typically used to keep the pool at a desirable temperature throughout the winter. 
On the coldest days when you want to be able to swim without freezing, a piece of equipment that is properly installed and maintained can keep your water temperature at an acceptable level! But if you feel you need some help from professional Los Angeles electricians, don't hesitate to reach out to our team!
Call Us (323) 5215131