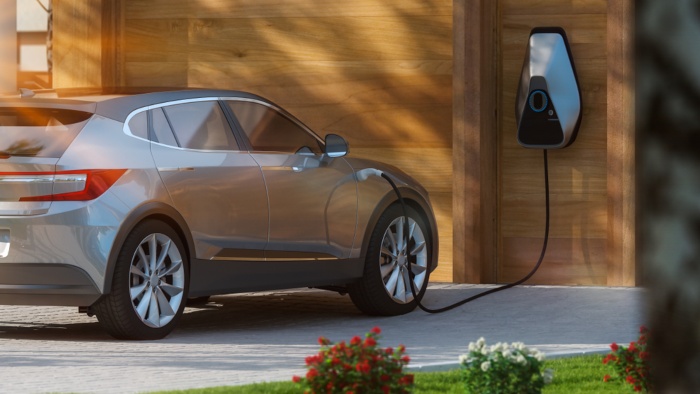 Hidden Costs of Owning an Electric Car
It isn't a secret that EVs usually have higher upfront purchase prices than gas cars. What may be a secret to some is that the price of the EV you are buying isn't the only one about to hit your wallet.
Keep reading an RG Electric article to uncover the expenses after buying an EV so you can budget accordingly and brace your wallet for the hidden costs of owning an electric car.
Registration Fee
An EV registration fee is usually more expensive than gas models. In California, an annual fee can reach $175, depending on the vehicle's value. For example, an EV worth $5,000 will pay a $25 fee, while it may climb up to $175 per year for plug-in electric vehicles worth $60,000 and higher.
Battery Replacement
Most EV manufacturers have a five to eight-year warranty on their battery or 100,000 miles. Some even estimate that a battery can give twenty years of trouble-free life. Anyways, sooner or later, you'll have to replace it, and the biggest fear is price.

This is true that the hidden cost of a new battery is expensive and can come at $5,000 on average and $15,000 at the highest. However, there are two good points. One is that the battery prices have fallen significantly, and the second is that it can be leased. Make sure to check with your EV manufacturer about the rental opportunities for the battery replacement.
Call Us (323) 5215131
Charging at Public EV Networks
Public EV charging stations are very practical, but their cost will increase over time. The popular ChargePoint in California has more than 68,000 charging spots across the state. It charges differently depending on the property owner.

Shell Recharge costs $0.55 per kWh. FLO charging station fees vary. For instance, Level 2 charging stations (240 volts) cost $1 per hour, billed by the minute. Level 3 costs $10/h and is also billed by the minute.
Generally, charging is around 30 to 40 cents per kWh at public charging stations and much cheaper when refilling at home. This brings us to the next point.
EV Charger Installation Cost
You will save approximately 50% of the charging cost if you charge your electric vehicle at home. To illustrate this, to add 150 miles at the public station costs nearly $17, while only $8 with a home EV charger. However, getting your own EV charging station is another expense you have to consider. The average cost of an EV charger installed is about $2,000 and can fluctuate depending on the labor cost and permits.
Your car's make may require that you purchase a specific charger. Also, your electrical system may not have enough load capacity for the installation. It assumes additional hidden costs of owning an electric car. You will have to find a qualified electrician to upgrade your home electrical grid and install the EV charger.
Repair Costs
Repair is one of the hidden costs of owning an electric car that poses an issue. You won't be able to repair your EV as easily as a gas-powered vehicle because it is closely tight to the manufacturer. Consequently, you will have to take your auto to a licensed mechanic through the car's company to get it repaired. While it may seem to result in exorbitant repair bills, in our opinion, an electric car is still a win in the long run.
As a matter of fact, the battery and other components of electric vehicles require far less maintenance than their gasoline counterparts. It has fewer parts that could fail or need replacing. With fewer fluids like engine oil and a braking technology minimizing brake wear, there's merely less which you have to worry about.
Insuring an EV
The cost of insurance is related to the previous point. Since EVs are more expensive to repair, insurance companies impose higher premiums to cover higher risks. The EV insurance may cost you 25% higher than a combustion vehicle.
Resale Price
Are you planning to sell your EV? Then you should know that you will be able to get only 40% of the initial purchase price. It's not the same with traditional cars, which resell on average at 50% to 70% of their original sticker price.
Are Hidden Costs of Owning an Electric Car a Problem?
If you are thinking about purchasing an EV, you are probably considering first the price you will pay and fuel or energy costs. Most car buyers seem to miss what is in between, such as maintenance costs, repair bills, and car depreciation over time, which can be a problem.

To avoid frustrating surprises, you must consider all the hidden costs of owning an electric car. This will help you determine whether the EV is the right fit for you.
You might also be interested in the following EV-related topics:
Call Us (323) 5215131