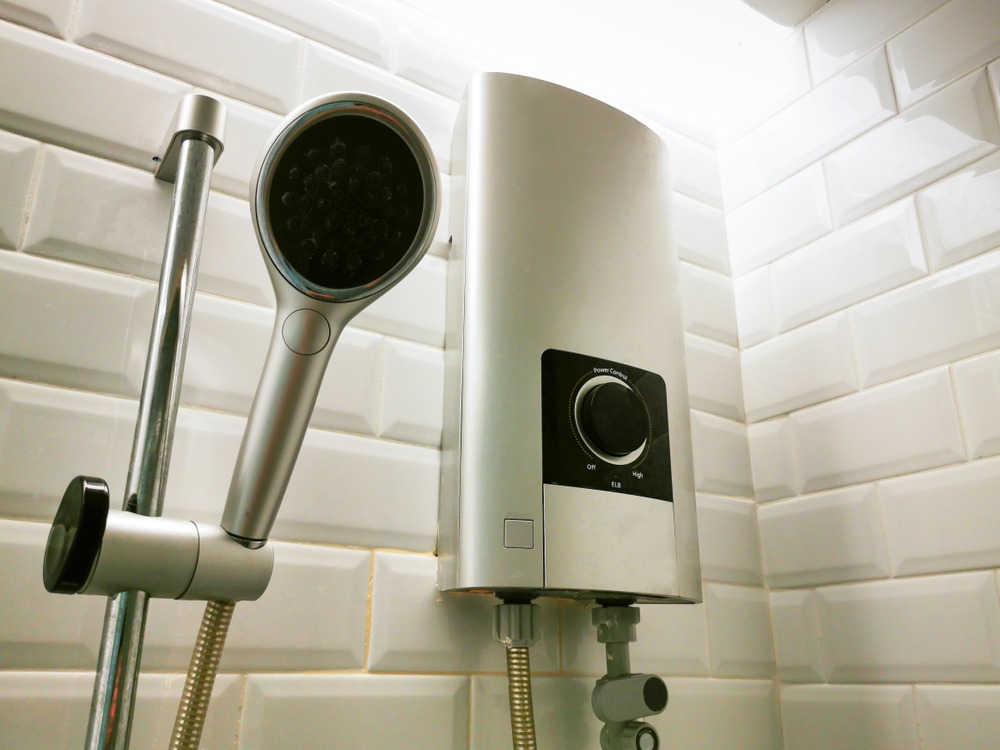 Electric vs. Gas Tankless Water Heater
Are you looking to purchase a tankless water heater but can't decide between electric or gas? Learn about water heaters and key factors before heading to the nearest appliance store.
What is a Tankless Water Heater?
A tankless water heater is also known as an instantaneous water heater that heats water in your house instantly. As the water travels through the heater and into your plumbing system, it heats up via thermal conductivity. The heater doesn't have a water reserve, which means it can supply your home with a limitless flow of water, so it's no surprise that tankless water heaters have become so popular among homeowners.
Advantages of a Tankless Water Heater
The advantage of any tankless water heater is its small size and lightweight. This greatly simplifies the installation of such an appliance. And you can even install some models yourself.
Also, with a tankless water heater, hot water will go in any unlimited quantity, and you do not need to preheat it, as in a storage tank where the volume of water is limited by the tank. Hot water will flow as long as the faucet is open and the water heater is turned on. Besides, the percentage of heat loss is quite low. In fact, their efficiency can be 34% more than in storage-type water heaters, thus, saving you up to $100 per year.
Another advantage is that thanks to its small size, a tankless water heater won't take up a lot of space.
Disadvantages of a Tankless Water Heater
The disadvantage is that you won't be able to get a large flow of water right away.
Electricity high consumption. Although the power is consumed only when the water heater is turned on, a lot of energy is still needed to heat water, which leads to excessive electricity consumption.
Gas tankless water heaters are not good for the environment because they produce gas emissions.
And yet, despite the cons, the advantages are more apparent. That's why tankless water heaters have been trending in recent years.
Types of Tankless Water Heaters
Tankless water heaters can be electric or gas. Both have their upsides and downsides, which RG Electric will discuss here to help you make the right buying decision.
Electric or Gas Tankless Water Heater?
Whether you are looking for an energy-efficient tankless heater or one that requires less maintenance, you should consider a few things.
Knowing the features of both heaters will help you pick out the right one for your needs.
Electric Tankless Water Heater Features
It doesn't need venting;
Requires less maintenance;
Convenient in use and cost-efficient. Electricity will only be used when water passes through the unit;
Easy installation and maintenance.
If you purchase an electric heater that uses more power than your current electrical system can handle, you will need to upgrade it to the appropriate voltage level.
Gas-Powered Water Tankless Heater Features
Gas tankless water heaters have complex venting, combustion air supply, and fuel control systems;
They often require the installation of extra pipes and a separate ventilation system;
Require annual maintenance by a professional technician;
The installation and maintenance costs can be high.
What Is the Running Cost of Both?
Running an electric or gas-fired tankless water heater will cost the same. Although natural gas or propane is usually cheaper than electricity, it can be expensive in some states due to the lack of supply. Besides, since the Russian-Ukrainian War, gas prices have risen and are expected to go up even more.
Which Tankless Water Heater Is For You?
If you are a household of two or three people, an electric water heater will provide enough water volume for your everyday needs – eight gallons a minute. For larger homes, a gas tankless water heater can give more water per minute, according to energy.gov. However, keep in mind that a gas-fueled model will need a regular inspection, cleaning, and flushing from a licensed HVAC specialist to ensure its safety, which comes with additional cost. 
Tankless Water Installation Near You
At RG Electric, we have been installing electric water heaters and offering wiring upgrades in Los Angeles and surrounding cities. We'll help you find the right tankless system for your home. Call us today for more information.