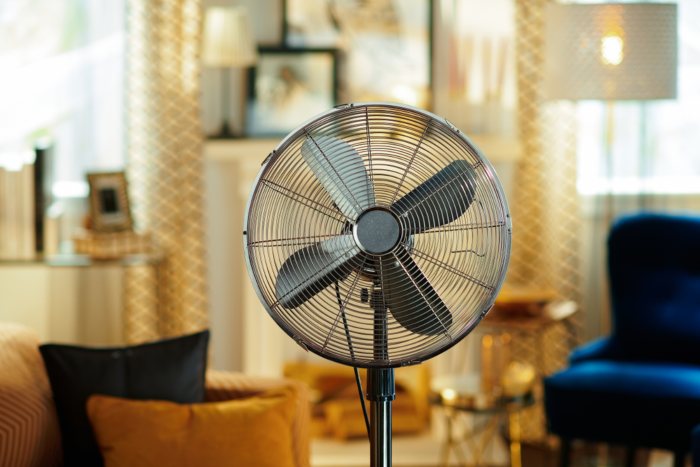 Do Fans Use Lots of Electricity?
As temperatures continue to rise in summer, you're probably wondering whether you should switch from an expensive AC to a fan. Then, you will still want to know if your fan will consume lots of electricity if used for the whole day. Perhaps, AC is still a better and cost-efficient alternative to get relief from the heat? No. In general, regardless of the type of fan, it consumes less energy than the air conditioner.
In this article, RG Electric will look at the running costs of fans to figure out how much they can add to your electricity bill.
How Much Electricity Do Fans Use?
To understand how much electricity a particular fan is going to use, you have to consider the following:
For how long you're using it.
The wattage – found in the instructions leaflet.
If your fan has additional functions.
The Fan Wattage
There are several common fan models, and each of them comes with a certain amount of wattage:
Pedestal/standing fans' wattage varies from 35 to 60 watts;
Desktop/table wattage is 42W-110W, but you can find small, less energy-consuming models of 5-7W;
Tower fans of this type are the most expensive. They consume 55W on average, but there are models with a power of up to 120 watts.
Ceiling fans so prevalent in Los Angeles have the lowest operating wattage. However, the power consumption also depends on the size and type of motor used. Most modern models will consume between 35W-65W.
Calculating The Operation Cost
Let's work out the running cost of a ceiling fan with a wattage amount of 45W. Once you know the wattage of your fan, you can use this formula:
Kwh = Fan Wattage x Duration of Use in Hours/1000
Over 1 hour, the fan uses 0.045 kilowatts (kW)
Over 1 day, energy consumption will be 0.045 * 7 hours = 0.315 kW
Within 1 month, 0.315 * 30 = 9.45 kW
Let's convert that into dollars. If the average cost per hour to run a fan in California is 25 cents, then over one month, you will pay around $2.
Besides, fans have a few modes, usually more than two. For instance, a faster rotation mode requires more electricity.
The data may differ from yours, as the power consumption of different models varies, including various durations.
Unlike an AC, the main advantage of a fan is its low cost and that it consumes less electricity.
What If I Leave My Ceiling Fan Running 24/7
On average, if left running 24/7, ceiling fans use approximately 0.2490 kWh per night, 0.7561 kWh per day, 5.226 kWh per week, and 21.99 kWh per month.
Tips to Save on the Electricity Bills
Fans don't use lots of energy. And here are a few tips for those who want to pay even less.
Pull out the plug from the outlet when not using the fan (because even in this state, it consumes electricity);
Turn off the fan before going outside, shopping, or on business.
Ceiling Fan Installation in Los Angeles County
RG Electric serves hundreds of area homes from our office in Los Angeles, and our electricians are experienced experts in ceiling fan installation and repair. Contact us online or call at (323) 5215131 for more information and quotes.