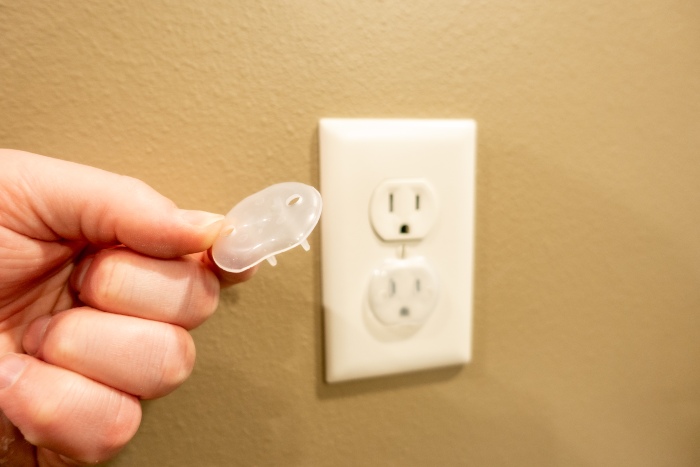 Babyproofing outlets
Most electrical outlets are a potential hazard for babies since they love to play with anything they see. RG Electric has provided insights on how to babyproof your electrical outlets to protect your kids. Statistics from the National Fire Protection show that around 2400 children are hurt in America by sticking metallic objects into electrical outlets.
There are several ways you can babyproof electrical outlets and guarantee the safety of your babies when they go near such devices or insert metallic objects into the outlet out of curiosity. Some have argued that there is no need to babyproof electrical outlets if they do not have kids or are all grown up. However, safety should be your utmost priority because you may never know when someone with a child may visit your home.
What are the most effective ways to babyproof electrical outlets?
Here are some of the best electrical outlets babyproofing strategies you can adopt to ensure the safety of your kids from the hazards posed by electrical outlets:
● Tamper-Resistant Outlets
Kids are curious about sticking various objects into electrical outlets. To advert any potential electrical accident, it is best to replace all the electrical outlets in your home with tamper-resistant outlets. Although tamper-resistant outlets appear similar to regular outlets, their difference lies in their unique safety feature.
They have spring-loaded shutters that ensure the receptacle openings stay closed when a plug is not fixed into it. Both shutters must be compressed simultaneously for the receptacle to open, so if a child sticks a metallic object into the outlet, it will remain closed.
However, it may take a more coordinated effort for a child to compress both shutters simultaneously, which is highly unlikely but not impossible since children love to imitate whatever their parents are doing.
● The Use of Sliding Outlet Covers
Sliding outlet covers also have protective features that keep your children protected when they come in contact with electrical outlets. Sliding outlet covers snap automatically when you remove a plug from the electrical outlet. It provides a temporary measure for protecting your kids and can be combined with tamper-resistant outlets for more effective results. In addition, sliding outlet covers are easy to spot when they malfunction.
● Outlet Caps
Outlet caps offer a cheaper and more convenient babyproofing outlet option. They consist of plastic cups that are placed into the outlet openings. It prevents children from placing any object into the outlet. However, your baby may not be able to pull them out since it requires some amount of force to do so.
One of the drawbacks of using outlet caps is that you may have to remove the caps anytime you manually want to plug in a device. However, outlet caps are very easy because you do not have to lose any screw to fix them inside your electrical outlet. They are great for babysitters or busy parents because it enables them to babyproof all electrical outlets in no time.
● Socket Lock-it
Socket lock-it is another effective babyproofing outlet option. It is designed with a pressure release button feature that locks the cover in place. It also makes it convenient for you to remove the lock-it at any time. It's an option you may want to try to protect your kids from being hurt when they touch or insert objects into electrical outlets.
Which babyproofing electrical outlet method is best for you
Each of the babyproofing outlet strategies is designed to protect your kids from hurting themselves when they encounter electrical outlets. While sliding covers and outlet caps are cheaper options, tamper-resistant electrical outlets are more expensive. Tamper-resistant babyproofing outlet option offers a more permanent solution than sliding outlet covers or outlet caps that can easily break or pull out when a child exerts some degree of force.
The drawback of tamper-resistant electrical outlets is that you may not know when they are broken, except you pay close observation or carry out routine checks on those outlets closest to your kids' reach. You may also choose to combine these babyproofing methods for a more effective solution.
Whichever babyproofing outlet solution you choose, ensure it is properly installed so you can be sure of your kid's safety. Suppose you are not comfortable with electricity or have no experience handling electrical outlets. In that case, it is best to call a professional electrician to help install effective babyproofing electrical outlets in your home.
Let RG Electric help safeguard your home's Electrical Outlets.
Kids' safety is a vital consideration when installing electrical outlets. RG Electric offers installation and repair of electrical outlets, panels, circuits, and more. Contact RG Electric today for effective electrical solutions.